Let's talk: Is this the right way to teach Australian history in schools?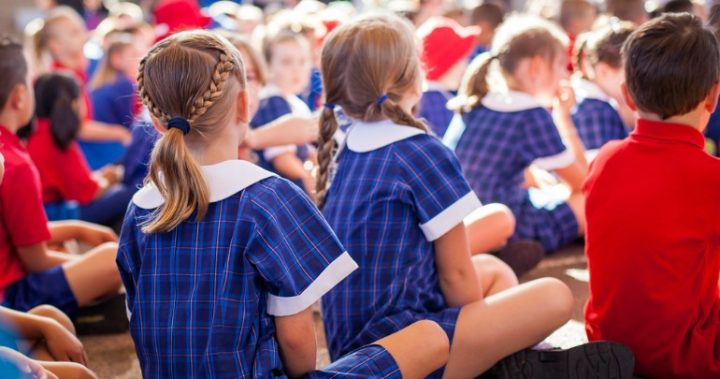 A group of Year 4 students at a Sydney Catholic school were left in tears after a nun walked into their classroom and told them they were never going to see their parents again.
They were told their parents weren't looking after them well enough and that they would be taken away and put into proper care, reports the Sydney Morning Herald.
The distressing 'white lie' was part of the St Justin's Catholic primary school's lesson on the Stolen Generations.
Tim Gilmour, assistant to the director of schools in the Catholic diocese of Wollongong, told the SMH the extreme program ran from about 9:30am to 2:50pm, meaning the young children spent most of the school day thinking they weren't ever going home.
"This was intended to give students experience of a scenario that was part of our nation's history," Mr Gilmour said.
Ad. Article continues below.
"We wanted to ask them how they would feel if we did that now."
While some outraged parents have branded it "emotional abuse", the school says it offers a realistic lesson into how young Indigenous children who were part of the Stolen Generation would have felt.
Indigenous history lessons have changed significantly over the past 50 years, with most schools nowadays highlighting the brutal treatment many Indigenous Australians suffered at the hands of white Australians.
What are your thoughts on this? Is this a good way to teach kids about Australian history? Or did they take it too far?