Let's talk: Is this sport appropriate for our grandchildren?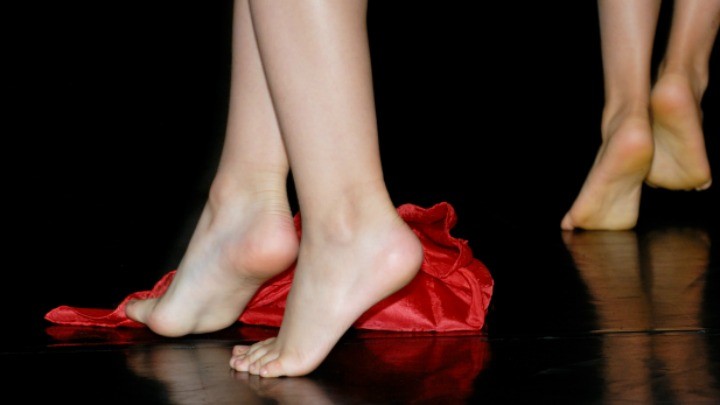 British television viewers of This Morning have condemned a segment which showed young girls pole-dancing for "sport".
Eight-year-olds Tilly and Timea, along with their eleven-year-old friend Mia, pole danced in midriff shirts and shorts. The segment was intended to spark debate about appropriate sports for kids.
Tilly's mother claimed that pole-dancing was a form of "fitness" which had helped Tilly gain confidence. "Tilly was bullied at school for being fat", her mother explained.
"(Pole-dancing) was advertised and I asked her if she wanted to give it a try", Tilly's mother added. "It's fitness, when you see what they physically do, there's nothing provocative".
However, the public has a very different perspective. One Facebook user wrote, "this is not right! Strippers pole dance, children do NOT. This is not age appropriate".
Ad. Article continues below.
Whilst another added, "it is sexualising kids. The outfits, the moves… It may not BE stripping but it is influencing kids in a way that's adult, and not what a child would naturally gravitate to".
Psychologist have also weighed into this debate saying, "pole-dancing undoubtedly includes sexual views".
"I think we are in a culture that sexualises children…. Whatever way you look at it, (pole-dancing is) inextricably linked to sexualisation", added psychologist Emma Kenny.
Do you think pole-dancing is an appropriate sport for kids? Are you worried about your grandchildren growing up in a overly sexualised society?
Ad. Article continues below.