Let's Talk: Is this sort of response appropriate?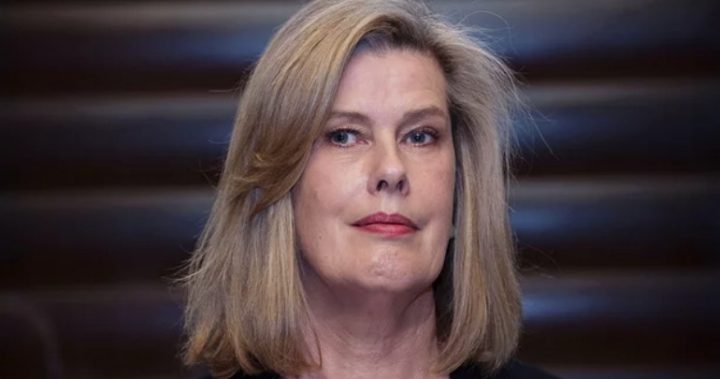 No one will deny the tragedy that was the accident that occurred at Dreamworld recently. Four people lost their lives at the theme park, a family was left devastated and the Australian community was in shock.
Now there are reports the Dreamworld boss, Deborah Thomas and her family are being threatened.
While you can understand an outpouring of grief, are nasty threats appropriate behaviour?
Thomas has claimed her family has received threats on social media since the deaths of Kate Goodchild, her brother Luke Dorsett, his partner Roozbeh Araghi and Cindy Low from New Zealand.
It has Thomas concerned for the safety of her family, and the Australian Financial Review reports that the threats appear to have started after the Sydney home Thomas has and the school her teenage son attends were both pictured online.
Ad. Article continues below.
Thomas has openly admitted she wished she had been more persistent in getting Queensland Police assistance so that she could personally contact the families of the victims.
"If, heaven forbid, we ever had to do this again, the decisions we made would be very different," she told the Australian Financial Review.
She became the subject of much criticism when the mother of Goodchild and Dorset, Kim Dorsett, was able to get in touch with her through reporters at a press conference held after the incident, and further when it was revealed she was allegedly due to receive more than $850,000 as a bonus.
In a statement, Thomas revealed she would donate more than $167,000 to the Australian Red Cross.
#BREAKING: Ardent Leisure CEO Deborah Thomas will donate her bonus to Red Cross, for victims families. See more @7NewsQueensland #7News 6pm pic.twitter.com/3MwZj4PBeq

— Kendall Gilding (@KendallGilding7) October 27, 2016
Ad. Article continues below.
An investigation into the horrific accident continues. Early reports suggested a malfunction cause the raft in which Goodchild, Dorset, Araghi and Low were travelling to flip, pinning them between the conveyor belt and a raft in the water.
The theme park has remained closed ever since the accident.
Do you think threats towards Deborah Thomas and her family are justified or do they detract from the real issue at hand? Share your thoughts with us.