Let's Talk: Is it okay to live apart if you're an older couple?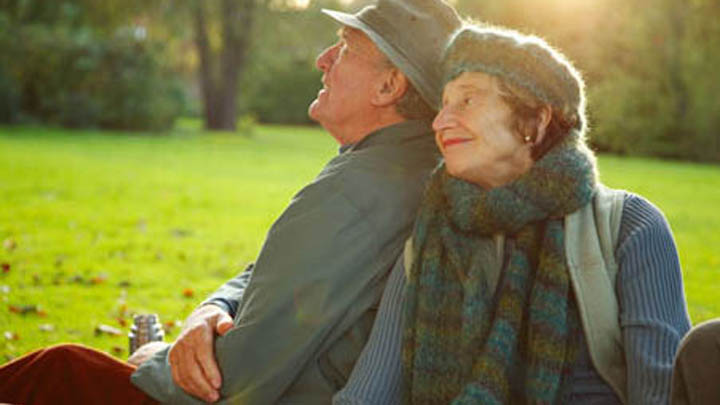 It used to be the way in the good old days to get married, move in together, start a family and live there until you got 'old'.
Or at least that's how it was always portrayed to many of us.
But it appears that's not the way anymore.
In fact a growing number of couples are choosing to live in separate houses, particularly if they met or married later in their lives.
Among them is British author and restauranteur Prue Leith, who despite marrying her clothes designer husband John Playfair, still lives in a separate house to him.
Ad. Article continues below.
The Daily Mail reports the 76-year-old said that it meant they could enjoy the fun parts of a relationship, without having to clean up after each other.
In fact, they live just a few kilometres apart.
"He is a fantastic collector of books, and what I would call junk and he would call wonderful memorabilia and fantastic pictures. In his house, you have to walk through a sort of tunnel of books to get to the loo," she said.
"He's got a lot of stuff and I'm rather anally neat and tidy and I don't want all that stuff in my house. And he doesn't want me tidying it up."
Ad. Article continues below.
She also told BBC Radio that her husband stays at her home, but returns to his house where he "does all his ironing" and "keeps all his gear there".
"And I tell you what, it's the ideal thing. What you want – and what I get – is him without his clobber and without the responsibility of looking after his laundry or sewing on his buttons," she said.
The pair met five years, and married last month.
Leith was previously managed to Rayne Kruger, a writer and businessman, for 38 years up until he dead in 2002.
Ad. Article continues below.
The couple aren't alone.
The Daily Mail reports that an estimated one in ten British couples have chosen what is described as "live apart together".
What do you think? Could you ever "live apart together"?