Let's talk: Is it ok to stop a parent disciplining their child in public?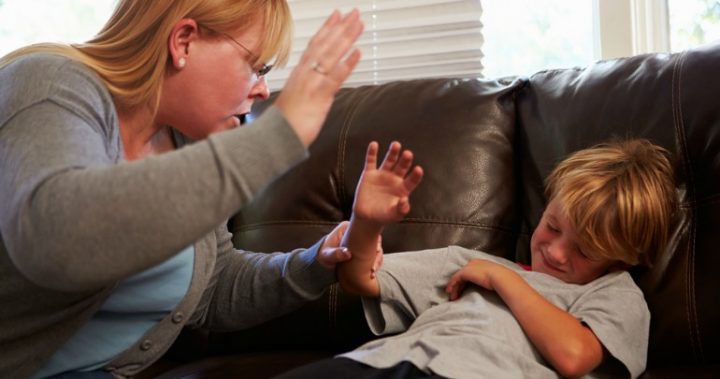 A photo of a father dragging his daughter around a supermarket has sparked debate over whether or not it's okay to intervene when a parent is disciplining their child in public.
The photo was uploaded to social media a few weeks ago and shows the Texan father holding his daughter's hair against his trolley and pulling her down the aisle as she cries and begs him to let go.
The photo was taken by another shopper who said she confronted the dad, but was told to butt out.
She later uploaded the picture she took to her Facebook page and alerted police, who said they couldn't investigate if the child did not have any injuries.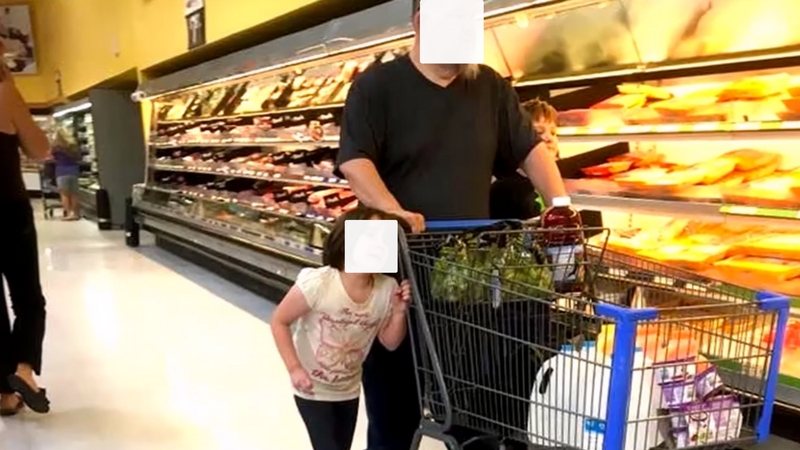 The incident has led others to questions whether or not it is ok to step in when another parent in disciplining their child if you don't agree with their methods.
While it would be understandable for someone to intervene if a child was being forcibly punished and hurt in public, where do you draw the line?
While some parents smack their children at home and in public, others are against the practice and say they are tempted to scold other mums and dads when they see it happening.
Ad. Article continues below.
The same goes for yelling at children in public or dragging them along by the arm. Is it ever ok to step in?
What are your thoughts?
Would you intervene if you didn't agree with how a parent was disciplining their child? Or is it none of your business?