Let's talk: Is failed wind energy to blame for the SA blackout?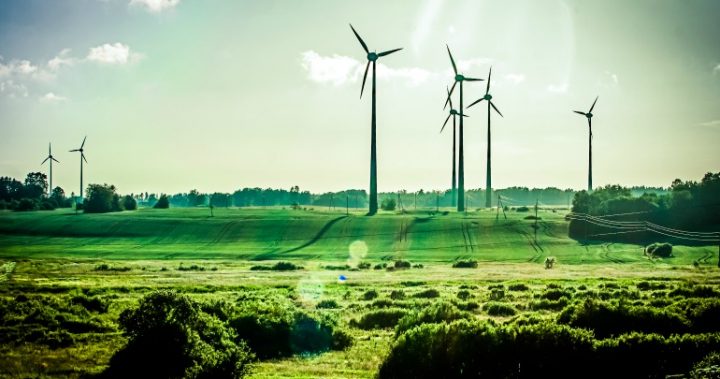 As you might expect, the blame game has started after the whole of South Australia was left in the dark following wild weather on Wednesday, September 28.
While Labor premier Jay Weatherill described the result to the media as "an unprecedented weather event", deputy prime minister Barnaby Joyce claimed the blackout was caused because of a failure of SA's wind farms.
"With the strong reliance on wind power there's an exceptional draw that is then put on our network from other sources when that wind power is unable to be generated, Joyce told ABC radio.
"Of course, in the middle of a storm, there are certain areas where wind power works — it works when wind is at a milder style, it doesn't work when there's no wind and it doesn't work when there's excessive wind — and it obviously wasn't working too well last night because they had a blackout."
Weatherill has responded firmly, saying the system performed exactly as it was supposed to when it shut down the interconnector, which supplies energy from Victoria, after part of the network was hit by lightning.
Ad. Article continues below.
"This is the way the system has been designed to operate. It's designed when there are sudden surges and drop-offs in power in the system to protect the assets in the system so they can be restored quickly," Weatherill says, before calling the deputy PM "ignorant".
"I've been working closely with [Federal energy minister] Josh Frydenberg and with the prime minister [Malcolm Turnbull] and we're on the same page, and you've got these ignorant remarks being made by Barnaby Joyce because he hates wind farms and he's decided to play politics with a crisis."
The Sydney Morning Herald reports that at least 80,000 lightning strikes hit SA during the wild weather, which knocked over 22 transmission poles.
More than 70,000 homes remained without power at 9am on Thursday, September 29 following the storms.
Do you think South Australia's reliance on renewable energy raises questions on the stability of such systems? Do you support renewable energy? If you are based in South Australia, are you without power?