Let's talk: Is bureaucracy getting in the way of our grandchildren's health?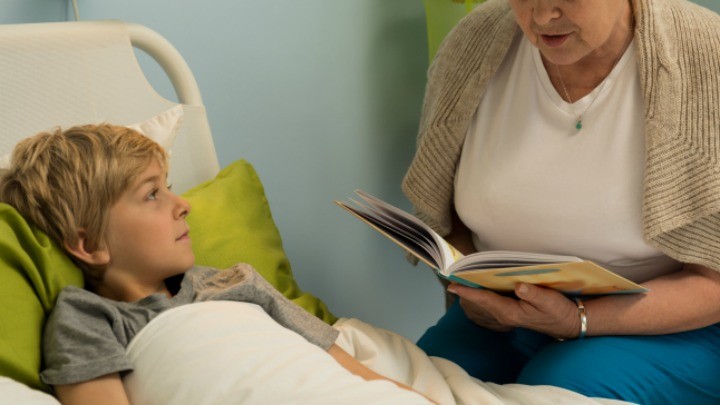 Australia's top brain surgeon claims that Sydney Children's Hospital is preventing him from saving the life of an 18-month-old child, who is dying from a brain tumour.
Dr Charlie Teo claims that a culture of bullying and bureaucracy has meant the Sydney Children's Hospital hasn't referred a patient onto him, for 17 years.
"I have to battle. There's day-in and day-out administrators, other doctors who feel like they have the final say and I don't have the final say", explained Dr Teo.
Dr Teo believes this troublesome culture could cost at least one child his life. "I have a child who's dying from a brain tumour. It's a benign tumour", Dr Teo said.
"(At Sydney Children's Hospital) surgery goes against everything they believe in, because it's their doctors who've said it's inoperable".
Ad. Article continues below.
"It's their doctors who've given the chemotherapy. And now they're putting pressure on me not to operate on that child", Dr Teo added.
58-year-old Dr Teo has saved many patients, by operating on brain tumours that other surgeons consider inoperable or high risk. Dr Teo's critics say he offers cancer sufferers false hope.
"While there's quality of life, there's hope", Dr Teo argues though. "If people aren't willing to die, I will certainly not condemn them to a death sentence".
"People I've operated on that really should have died within six months, a lot of them are still alive and a lot survived two, three, four years", he added.
The pioneering surgeon also believes that it's up to patients, not doctors or hospital bureaucrats, to decide which treatments occur.
Ad. Article continues below.
"Other doctors and other administrators… They don't have the right to dictate the plight of (this) child", Dr Teo said.
"It's all about patient autonomy. It's all about the fact that the parents have taken that information and it's all about risk propensity. They are willing to take the risk".
A spokesperson for the Sydney Children's Hospital has hit back at Dr Teo though: "Doctors provide parents with the options and subsequent implications, risks, benefits and possible side effects".
"Most children with complex conditions have a team of highly specialised experts involved in their care, with one of those doctors identified as the principal clinician", the spokesperson added.
Can you imagine if your grandchild was in a life-threatening situation? Would you want an expert like Dr Teo to operate, and potentially save their life? Do you think that bureaucrats are getting in the way of critical healthcare?