Let's talk: If you can have only one, would you choose companionship or sex?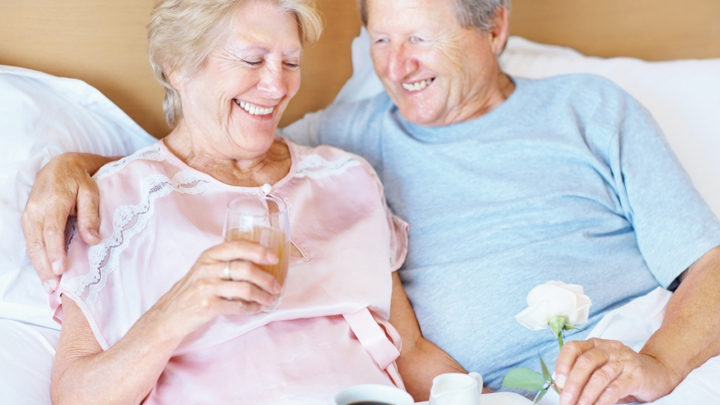 Which is more important in your life, companionship or sex? Which would you miss most if stranded on a desert island?
This is an interesting question particularly as so many baby boomers find ourselves single again, some by choice, some by circumstance. But you may also need to answer this question because your partner has become physically, or mentally, incapable of having sex.
When we entered a monogamous relationship, what were we looking for? Was it a "legal" sex partner? Was it financial security? Or was it so we could share our big and small moments with someone who cared? Does the answer to "companionship or sex?" lie within the answer to why you chose monogamy?
When asked the question, a few people wanted to know: "Do I have to choose, I want both. Sex with your best friend is awesome". But when pushed, overwhelmingly, and contrary to popular opinion, both the men and women would rather live without sex than live without companionship.
A widow of 4 years said what she really missed was a warm loving cuddle. Whilst she is close to her children and siblings, she really missed "someone of her own". A man, whose partner suffered a stroke 11 months ago, misses the companionable silence they enjoyed. "We didn't need to talk all the time, just being together was enough; because he can't speak at present, I find the silence I enjoyed so much almost overwhelming".
Ad. Article continues below.
Another widow said whilst she missed the intimacy of her marriage, she missed the shared memories more. "We had been together for over 53 years and in that time, we created memories of family, travel, laughter, sorrow and private jokes no-one else would find funny".
There is an old saying that a woman gives sex in return for love, a man gives love in return for sex. In your experience, is there truth in this saying? If you substitute the word companionship for love, i.e. a woman gives sex in return for companionship, a man gives companionship in return for sex, does the saying hold true?
If the only choice is Sex or Companionship, which would you choose? Do share your thoughts with the SAS community.