Let's Talk: I regret choosing family over friends and community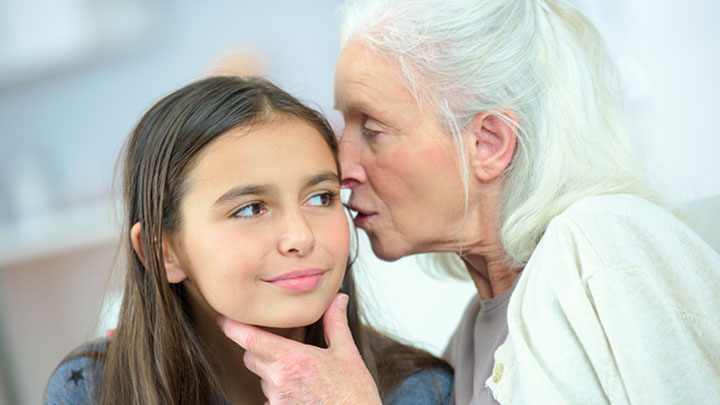 Have you ever sat back and looked around you at what makes your life special, objectively, without your rose coloured glasses on and contemplated whether you would choose family, or your community and friends as more important? It might not be as easy a subject to explore as you think, especially over the Christmas season when emotions run high and family is all around.
If you were to move house to closer to your family, with the expectation of seeing more of your grandkids, and spending more time with your children would it turn out like it does in the movies full of love and regular pop-in visits? Or would you be at risk of giving up your friends, your community and your current passions only to be disappointed and want your old life back.
It was a very real situation for community member Janine, who three years ago moved house and openly declares that her decision to do so was "wrong".
Janine had decided, after much consideration, to pack up everything and move closer to her son and daughter-in-law, and their three children about 200kms from where she lived. She left behind her community groups, her volunteering job and her friends, keeping in touch, but it was too far to go for incidental activity.
At first, it was great being near the grandkids, but when they hit their tweens they had less time for her. Meanwhile Janine's son and daughter-in-law were focused on their own lives, their careers and their own friends. Janine was left lonely, feeling alienated, and missing home.
Ad. Article continues below.
"Many of us might assume that being close to family is the only way to spend retirement, but I'm not sure I ever stopped to think about what it would mean in the future," she said in an email to us.  "I was a handy babysitter for my son and daughter in law for a few years, but now the kids are older I seem to have fewer reasons to see them and it feels forced because everyone is so busy around me."
"I guess the alternative of staying in my home might also have had me feel withdrawn, so I am not sure what would have been better."
Have you considered what is more important in your day-to-day life, family and spending your time devoted to them, or your community, friends and other activities that you love?
Did you choose to move (or remain) close to family? Or do you prefer to have your loved ones at a reasonable distance? Are you happy with your situation? What advice do you have for others?