Let's Talk: 'I had no idea blackface could be racist'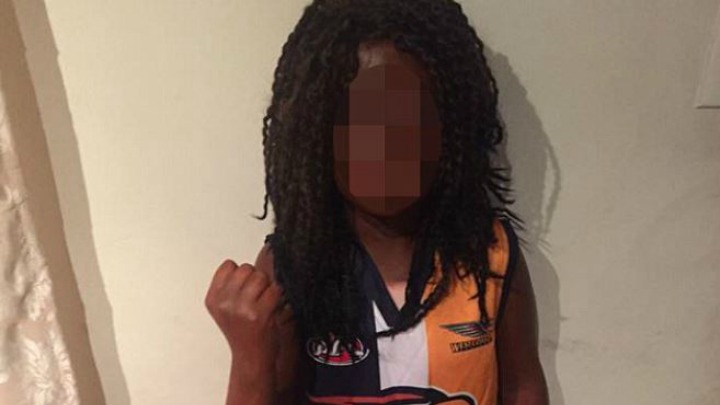 A mother in Perth, Western Australia says she has been too afraid to leave her house after she was trolled online for painting her nine-year-old son's skin dark-brown so he could pretend to be his idol, West Coast Eagles AFL player Nic Naitanui.
Dressed as the football player as part of the nation's Book Week celebrations, the mother has told Channel 7 news in Perth her son's costume was deemed 'racist' and he is too upset to attend school.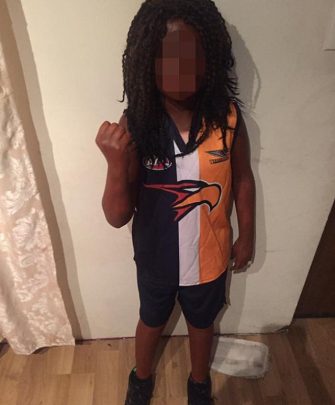 The mother has faced a social media firestorm for the outfit, but says she had no idea of the racist connotations of 'balckfacing'.
Ad. Article continues below.
"All I wanted to do was be my favourite football player because I dream of becoming him," the nine-year-old says.
"I didn't think it would be taken as an insult. It wasn't mean to be like taken that way," the mother says, acknowledging that she was "a little worried about painting him" because there were "so many politically correct extremists that days". However, she feels that to have only sent her son in a wig and the football gear would have made it hard for people to know who he was meant to be.
"He just wanted to be his idol and that was it," she says.
The term 'blackface' stretches back to a time in the 19th century when white performers would apply make-up to their faces to appear black. It was later seen as offensive because people deemed it promoted racist caricatures.
"The roots of the idea around the blackface is heavily tainted by racism," says professor Len Collard, an indigenous elder and University of Western Australia researcher.
Ad. Article continues below.
However, Liberal backbencher Peter Abetz has leapt to the mother's defence. He said it was a shame that an innocent boy wanting to look exactly like his hero had been politicised.
"There are all different nationalities in that school and the kids don't think about race," Abetz says. "I think we are taking away the innocence of childhood if we try to read political things into something like a child dressing up as a particular character for Book Week."
And what of the footballer, Nic Naitanui?
He sent out a tweet saying that he didn't believe the mother had any intention to cause harm, and just wanted her kid to be 'Nic Nat'.
Honestly I've encouraged this mistake in the past but I'm now educated of its origins.lets grow together #BookWeek pic.twitter.com/syvDibeWSS

— Nic Naitanui (@RealNaitanui) August 25, 2016
What do you think — was the boy just honouring his hero? Or was there racial motivation behind the action? Share your thoughts on this issue with us.