Let's talk: Have your electricity bills gone down?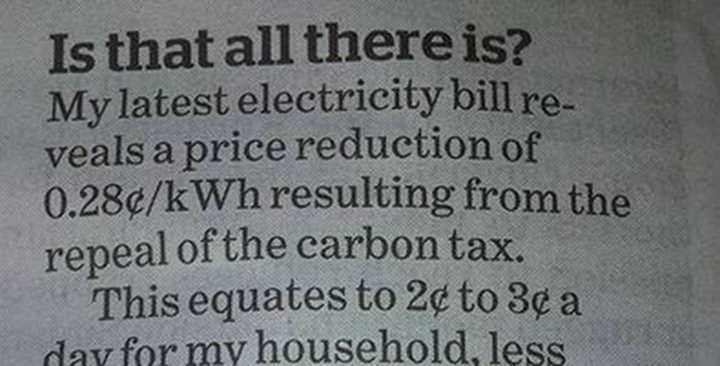 This clipping from an Australian Newspaper (unknown which) is trending on Twitter today and we think it is an interesting topic for discussion.  Has your electricity bill gone down in price since the abolition of the Carbon Tax?  And by exactly as much as it went up by? Have you even noticed the benefit of the rollback?
Ad. Article continues below.
Let's talk this afternoon?