Let's talk: Has Malcolm Turnbull done enough in his first year as PM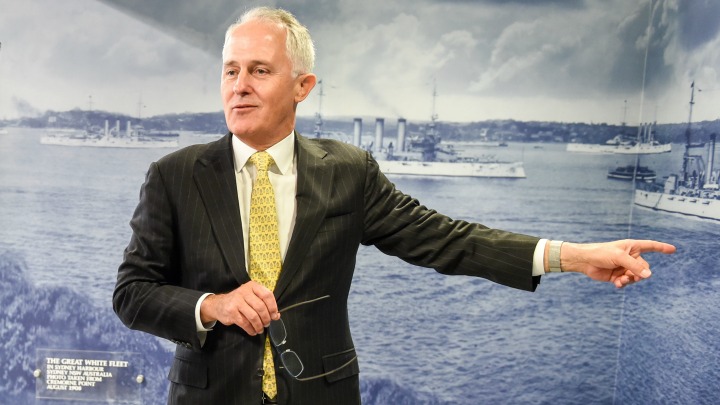 It's been an interesting year in politics to say the least and on the anniversary of Malcolm Turnbull's one-year reign as prime minister, many are taking the chance to reflect.
When Mr Turnbull dethroned Tony Abbott to take the top job, he said it was a matter of leadership and capability. So has Mr Turnbull delivered on either of those things?
His major criticism of Mr Abbott was his "failure" to be a strong economic leader.
"It is not the fault of individual ministers," he told a packed press conference in a Parliament House courtyard. "Ultimately, the Prime Minister has not been capable of providing the economic leadership our nation needs.
"We need a style of leadership that explains complex issues, sets out the course of action we believe we should take, and makes a case for it. We need advocacy, not slogans. We need to respect the intelligence of the Australian people."
Ad. Article continues below.
In the 12 months since then our economy has shown growth and the unemployment rate has dropped. All good news for Mr Turnbull.
Where some say he is really struggling though is in leadership.
The election campaign from both sides of the aisle was panned as a mess and utterly uninspiring, but Mr Turnbull did manage to sail narrowly to victory.
While Mr Turnbull has been said to be consultative leader, who doesn't make captains' calls, he has also proven to go it alone made headlines when he quashed the idea of a GST increase without talking to Treasurer Scott Morrison first.
While a year isn't enough time to define a prime ministership, it does lay the groundwork for things going forward.
Mr Turnbull's approval ratings have dropped significantly, with his dissatisfaction rating at 53 per cent according to the latest polls. While the Coalition is still the preferred party, Mr Turnbull is trailing Bill Shorten as preferred leader.
So as he makes his way into his second year at the helm, what is your verdict on the PM so far and what would you like to see in future?