Let's talk: Does society underrate the contribution of grandparents today?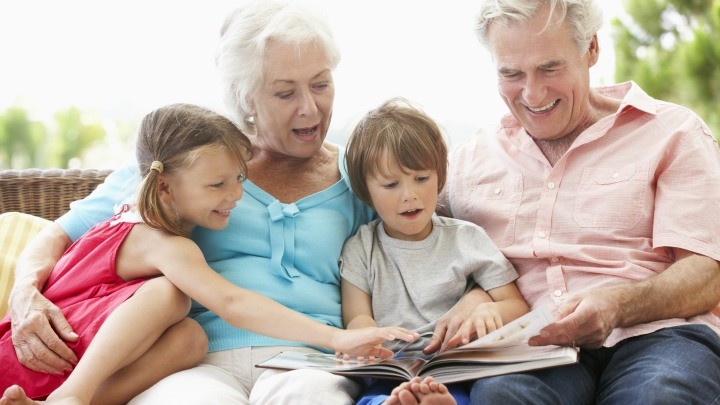 More grandparents than ever before are becoming caregivers to their grandchildren, or at least providing regular childcare services. Are these contributions being recognised by society though?
In Australia, it's estimated that 50% of children aged under three are regularly cared for by their grandparents. This free childcare adds a whopping $1.26 billion our economy.
"Grandparents should not only be known as the older generation but the generation that never stops", a report by National Seniors explained.
"The social and economic impact of carers aged over 50 is substantial", National Seniors said. Not to mention, that's before considering households where grandparents are the primary caregivers!
'Grandparent families' occur in the absence of stable parent-child relationships. According to National Seniors, grandparents can be forced into 'parenting' for a variety of reasons.
Ad. Article continues below.
Factors like "marriage breakdowns, mental health issues, financial stress, parental incarceration, alcohol and substance abuse" can lead to grandparent families.
Unfortunately for some grandparents, taking care of a young family means that retirement is effectively put on hold. As National Seniors explains:
"For many, retirement aspirations include spending more time with lifelong friends, starting a new hobby, finding new interests or packing up for extended time abroad with loved ones".
"However, contemporary studies reveal that a small (but increasing) number of Australians are spending their later years raising grandchildren, instead of pursuing retirement goals".
To make matters worse, grandparent families often receive very little support. Likewise, the contribution of grandparents who do regular baby-sitting often goes unnoticed.
Ad. Article continues below.
National Seniors has called on the government to value grandparents. "(The government needs to) provide timely and appropriate access to supports and services".
Resources like respite care, education and training, legal support, social workers, networking groups, marriage counselling and financial assistance could help grandparents facing family duties.
A recent survey also revealed that two out of five grandparents would like to be paid for the childcare they undertake. Today, Starts At Sixty wants to hear your take. Are grandparent carers valued by Aussie society?
Should Australia value the role of grandparents more, especially when it comes to babysitting and childrearing? Are 'grandparent families' doing it tough? Should the government step in to support grandparents more?