Let's talk: Does Bob Dylan deserve his Nobel Prize for literature?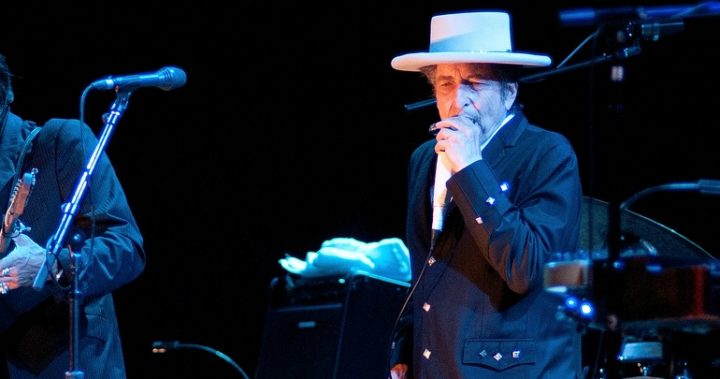 American singer-songwriter Bob Dylan has won the 2016 Nobel Prize for Literature, sparking huge debate over whether or not he actually deserves the honour.
It is the first time the literary prize has been awarded to a songwriter, leaving many authors and poets with a sour taste in their mouths.
When the announcement was was read in front of the room full of journalists there were audible gasps of surprise followed by a long round of applause and cheers from many.
The Nobel Academy said Dylan is "the greatest living poet" and that his work deserved to be recognised after all this time.
Ad. Article continues below.
Sara Danius, Permanent Secretary of the Nobel Academy, said there was "great unity" in the panel's decision to give Dylan the $1.2 million prize.
"Dylan has the status of an icon," she said.
"His influence on contemporary music is profound."
While many agree with her, others are not so happy.
Popular author Jodi Picoult wrote on social media: "I'm happy for Bob Dylan. But does this mean I can win a Grammy?"
Ad. Article continues below.
While playwright, Irvine Welsh said: "I'm a Dylan fan, but this is an ill conceived nostalgia award wrenched from the rancid prostates of senile, gibbering hippies."
Dylan won over people around the world in the 1960s with his songs about American life and his poetic observations of the world around him. His songs were hugely influential for baby boomers, with tunes like 'The Times They Are A-Changin" becoming an anthem of the civil rights movement and Vietnam War protests.
While some are saying this doesn't qualify him for the prize, others have been quick to congratulate him.
"Congratulations Bob for getting the Nobel prize. What an achievement!" said Mick Jagger.
Ad. Article continues below.
While science fiction author John Scalzi said Dylan was a "defensible Nobel pick".
"Folks: Songwriting is writing, and Bob Dylan is one of the most influential writers in the last 100 years," he wrote on Twitter.
What are your thoughts? Did Bob Dylan deserve the win? Or should it be reserved for book authors and poets? Are you a fan of Dylan?