Let's talk: Do you worry about becoming a burden to your family?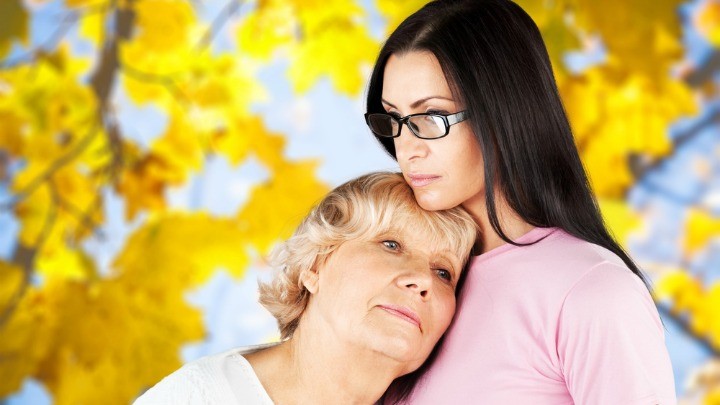 A huge portion of Australians fear they will become a burden to their families after they retire, a new survey has found.
According to the survey by the Australian National University (ANU), 45 per cent of women and 35 per cent of men are worried about how their retirement and age will impact their families.
While it's common for many people to worry about the personal financial strain and social aspects that can come with retirement, addressing the idea of becoming a 'burden' to your family is something that is rarely spoken about in public.
Whether it's due to health issues or simply old age, children often need to step in and increase the level of care and attention for their parents as they age.
Despite the fact that many Australian seniors would have done the same thing for their parents, there is an increasing fear around forcing their children into the same situation.
Ad. Article continues below.
The survey found it is mostly women who carry this fear.
Professor Matthew Gray from ANU's Centre for Social Research and Methods speculates the reason more women than men worry about burdening their children is because they have the 'carer' instinct ingrained in them, reports the ABC.
In other words, women often spend so much of their time caring for other people that they can't stand the thought of being on the other side of the equation.
"Perhaps that awareness of what it's like to be a carer might make you more concerned about becoming a burden as well," Professor Gray said.
Is this something we should be worrying about though? Isn't one of the benefits of having children that they can look after you in your later years?
Ad. Article continues below.
Some seniors say it is a child's responsibility to care for their parents when they get older; it's almost like returning the favour after all the years they put in taking care of their kids.
Other's say they don't want to put any extra pressure on their children and would rather find a way to take care of themselves without involving their children.
What do you think?
Do you worry about becoming a burden to your family? Do you think it's a child's responsibility to take care of their parents as they age?