Let's talk? Do you support religious freedom in Australia?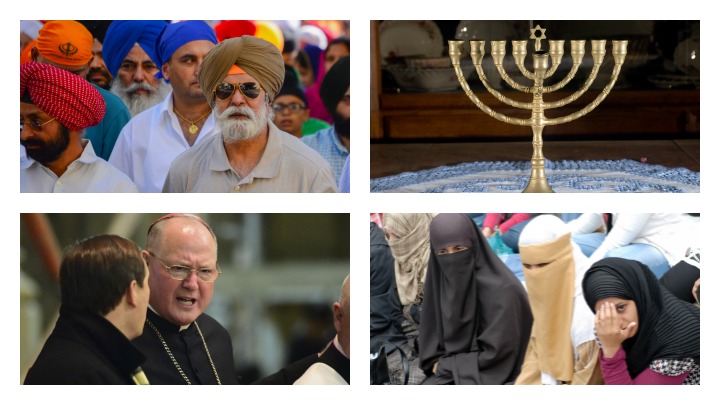 A lot as been said religious freedom in Australia over the past few months, with the election highlighting the difference of opinion in people all over the country.
One Nation leader Pauline Hanson found huge support from voters for her call to ban Muslim immigration and rallies for a 'white Australia' saw hundreds of people take to the streets.
On the other side, however, have been calls for reason with many people pointing out the constitution very clearly states that all Australians have the right to practice whatever religion they please without being persecuted.
This seems to be a touchy topic for many people nowadays though, and it appears as though this basic human right is under threat.
Queensland MP Graham Perrett has come out in support of religious freedom in an opinion piece for the Brisbane Times, where he took a clear swipe at Ms Hanson and her policies.
Ad. Article continues below.
"I know that the vast majority of Australians are accepting, sensible people. Most people would not bat an eyelid if a person wearing a burqa or niqab passed them in the street any more than if a Catholic nun walked by," he said.
"And that is how it should be. But there will always be people who, just like the Irish Catholic convicts and British Protestant military, will view some religions via their own faulty prism.
"The liberties that our Diggers fought to protect and that the Constitution's authors envisaged ensures that all Australians are now all free to practise religion without fear of recrimination. We are all free to pray (or not pray) without fear of being bullied.
"The division and hate cards are periodically played in Australian politics. Most sensible people quickly tire of these attempts at bullying. Unfortunately, recent dog whistling has now produced a climate wherein a senator elect can call for Big Brother to monitor the prayers of Australians."
We live in such a globalised world these days, it seems inevitable that we will become a nation built more on diversity than on the things we have in common.
Ad. Article continues below.
The thing that will hold us all together is the fact that we are all Australians working to keep this country great – and isn't that the most important thing of all?
We'd love to hear your thoughts on this today.
Do you support religious freedom in Australia? Or is the issue more complicated than that?