Let's Talk: Do over 60s play a vital role in stopping racism in Australia?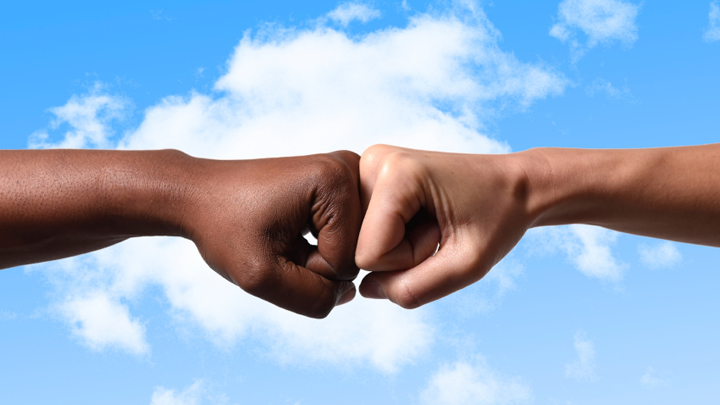 It seems racism in this country has reached an all-time high and it makes us think: are we the ones who need to be more open-minded?
There have been so many incidents in the last few weeks that have been race-related and it should be highly concerning to just about everyone… yet it isn't. Not only were there the Reclaim Australia rallies last week, in the news today there's the Adam Goodes debate – is he being racially vilified or is he just unlikeable? Not to mention WWE wrestling legend Hulk Hogan's n-word outburst. And last night, we had the first episode of Go Back To Where You Came From's third season, and suffice to say it was shocking.
It is fair then to say that the majority of people involved in all of these situations were over 35. Look at the Reclaim Australia footage – there were 40-60-year-olds blasting their opinions through loud speakers. Hulk Hogan is 61. Kim Vuga on Go Back To Where You Came From was at least in her 40s. Are you seeing a trend? Some might argue that these people are old enough to know better.
A few weeks ago, we showed a video of children talking about asylum seekers and what they thought. The sheer honesty and openness to others was a stark contrast to some of the hate that is spilling out of mature mouths and onto the streets.
No matter what way you look at it, racism has no place in our multicultural society. Sure, Australia has been victim to a hostage siege by an Islamist extremist, but does that warrant full blown rallies that essentially tell all Muslims they aren't welcome?
Ad. Article continues below.
White people are also murderers, rapists and criminals, but that fact seems lost when speaking about radicalisation of our country at the hands of a minority.
What happened to love and acceptance? Our own grandchildren seem to be more accepting than we are on grounds of not only race, but also same sex marriage and other controversial topics. With that said, we know that there are so many people over 60 who do have open arms to others, no matter the colour of their skin. So what has changed? Has our own racism made younger generations take a step back?
In another example, many were up in arms about the hero character of To Kill A Mockingbird, Atticus Finch, and his racism later in life. To be so bold, do you think this has parallels to real life? Do we get more cynical towards people of another race as we age?
So we want to know today: do you think over 60s need to be more open-minded to asylum seekers, people of colour and other nationalities? What can we learn from the younger generations?