Let's talk: Did the minor parties just get screwed over?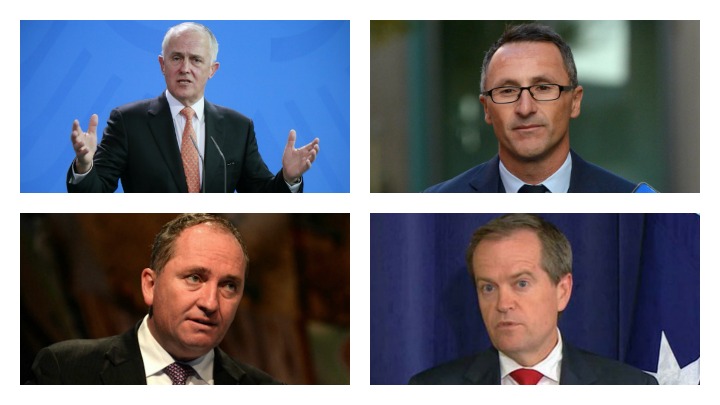 There has been lots of talk about preferences over the past few weeks and now Malcolm Turnbull has announced the Liberals will preference the Greens last, or behind Labor, in every Lower House seat and in return, Labor says it will direct its preferences to the Liberal Party over the Nationals in the seats of Murray, O'Connor and Durack.
Both the Greens and the Nationals are understandable furious at the outcome, with Greens leader Richard Di Natale saying the decision has "nothing to do with principle, and everything to do with a dirty deal between the Labor and the Liberal Party, the Coles and Woolies of politics".
However, Mr Turnbull says he has made the call so as to avoid another minority government, which historically as made it difficult to pass legislation and come through on election promises.
"This is a decision I've made in the national interest," Mr Turnbull said, reports ABC.
"The big risk in this election is that we would end up with an unstable, chaotic, Labor-Greens minority Government as we've seen before."
Ad. Article continues below.
Despite Mr Turnbull's reasoning though, Mr Di Natale says it is less about the good of the country and more about protecting the major parties' interests.
"We don't know whether the Australian Labor Party and the Liberal Party are joining together to lock out other independents," he said.
"People are saying they are fed up with business as usual politics. This deal does everything it can to protect the duopoly the two major parties enjoy."
The decision has received mixed reviews from voters with some praising the move and saying it is a good idea to avoid another potential hung parliament, while others say it is just another case of the big kids in the playground trying to bully the little guys.
What do you think?
Is this decision the right move for the good of the country? Or are the Greens and the National Party getting screwed over?