Let's talk: Channel Nine slammed for 'poverty porn' TV show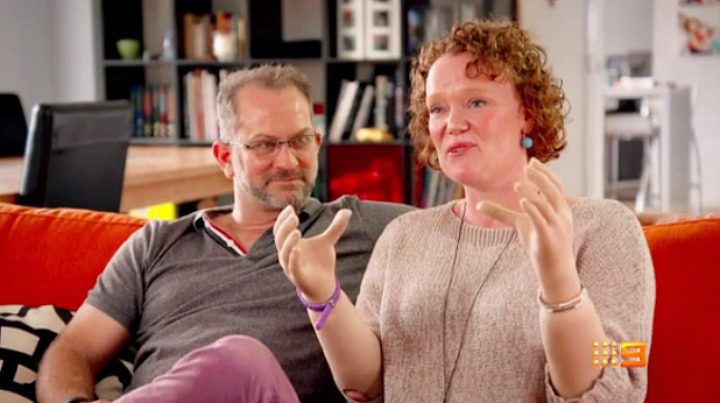 Channel Nine has found itself in hot water once again after airing its new reality show 'The Briefcase' last night.
The show featured two struggling families who each received a briefcase filled with $100,000 in cash on their doorstep. They were also given a note that told them the money was theirs, but they had the choice to keep all of it, keep some of it, or to give it all to another family in need who they would learn details about over the coming week.
While Nine pitched the show as a heartwarming and sometimes gut-wrenching look into the lives Aussie families, many viewers described it as "poverty porn" and accused the station of pitting struggling families against each other for entertainment.
"Do Nine not realise just how cruel the concept of this program is?," one man wrote on Twitter.
"Like throwing a chip and watching seagulls fight over it," added another.
Ad. Article continues below.
"Who thought parading around disadvantaged people was a good idea? What a morally bankrupt concept," tweeted Nermin.
The real kicker though is that Nine has even admitted to tricking people into being on the show.
"We told people we were doing a show called 'Making Ends Meet', in which we were going to come and speak to them about their financial situation and provide some financial advice," Andrew Backwell, head of programming and production at Nine, told Fairfax.
"We've tried to go with average families that have fallen on hard times. Not by being slack or lazy or not giving a shit, but through no fault of their own. You're going to look at them and feel some compassion.
Ad. Article continues below.
"We wanted to find ordinary middle-class families that had fallen on hard times.. It wasn't people putting up their hands for help. It was people looking to share their story of what happened to them.
"It was certainly not families after a hand-out."
Well people certainly felt compassion for them, but it seems like most viewers were sorry they had been "exploited" by Nine.
Others though, jumped to the show's defence and said it is a great opportunity for the families and that there's nothing wrong with it.
At the end of last night's episode both families decided to donate all of the money to each other – a win win for all involved. The show will continue with two new families next week.
What are your thoughts on this?
Is Nine exploiting struggling families just for entertainment? Or is this ok?