Let's talk: Can we still enjoy the work of disgraced artists?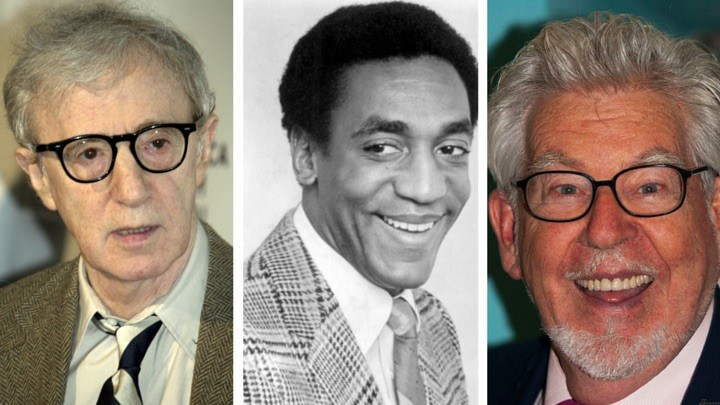 Bill Cosby gave drugs to women he wanted to have sex with. Woody Allen married his step-daughter. Rolf Harris abused children. Gary Glitter, Robert Hughes… the list goes on.
It seems every few months we hear of yet another influential person abusing their position. Sure, it was "back then" but it happened, and now justice is catching up.
But where does that leave the work of those artists? Do we strike their achievements from the record?
Here in the Starts at 60 office, we mostly agree we can never watch Hey Dad again knowing Robert Hughes was abusing the children in the show. And one staff member admits to asking her child to stop singing Tie me kangaroo down sport. 
But while neither of these examples are a great loss to our culture, what about the works of Woody Allen? The director has produced some of the modern era's most enduring and intriguing films, and launched the careers of many actors, including his first long-term partner Mia Farrow, whose adopted daughter Allen subsequently married.
Ad. Article continues below.
Then there is Bill Cosby, a comforting figure on televisions as he muddled his way through the childhood and adolescence of the fictional Cosby family. In addition to the Emmys, Grammys and more than a dozen honorary degrees, Cosby has been a respected advocate for African-American affairs.
How do these achievement fare in light of the revelations that he admitted to giving women quaaludes, a powerful sedative, in order to have sex with them? Does it undo all his good work? Do we still think of the Cosby Show with fondness, or disgust?
Let's talk:  Can you still appreciate the works of these artists despite their reputations? Or have their actions tainted their works for you forever?