Let's talk: Are you being robbed by your own family?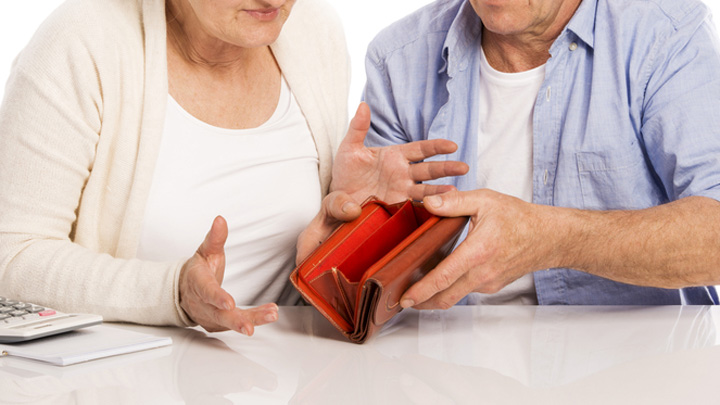 It's a sad truth in our society but many Australians are robbing their older parents of their home and assets because they feel they're owed it, and it's being called "inheritance impatience".
A NSW parliamentary inquiry into elder abuse has found just how rife financial abuse is in the community, and how little is being done to help the victims who have signed over their money and effectively their livelihood via misused power of attorney.
The inquiry heard that all other Australian states and territories have statutory liability for errant attorneys to compensate a victim for losses, though not in NSW, reports SMH.
But in NSW, the only option is to sue for fraud, an option unlikely to be used as it is a length and expensive process.
On top of this, the Baird government is closing down NSW Public Trustee offices that prepare wills and appoint attorneys for people who didn't want to appoint a family member, or had failed to appoint anyone.
A spokesman for NSW Attorney General Gabrielle Upton said the Public Trustee and Guardian reforms would improve service. "People eligible for a full Centrelink benefit will continue to be able to make documents like wills, powers of attorney or enduring guardianships for free," she said.
Ad. Article continues below.
Superintendent Rob Critchlow told 7.30 that through his police work he has come face-to-face with financial abuse and said an ageing population is causing nervousness for family members who were relying on the death of a parent to supplement their income.
"We are seeing older people imprisoned in their homes; we are seeing them being robbed of their savings of their superannuation, of their homes" Superintendent Critchlow said.
"We are seeing people commit serious offences, multi hundred thousand dollar frauds, thefts of a large scale … and we often lack the ability to prosecute".
Overall, a shocking 6 per cent of older Australians are the victim of elder abuse, however this number could be far larger – many cases go unreported, and some aren't aware they are being rorted.
The Age Discrimination Commissioner Susan Ryan says it is a "huge problem" that is getting worse.
Ad. Article continues below.
She is calling for a national approach to inform and protect older people, and encourage them to speak up. "Elder abuse is a huge problem in Australia," she told 7.30.
"It affects all kinds of families, it's not just something that affects poor people or rich people or migrant families, it happens right throughout our community and it's getting worse.
"I think older people are ashamed, they're guilty, they're frightened.
"If [the abuser is] a family member they are ashamed that this would happen in their family, they've spent all their lives looking after their children and they're ashamed to think the relationship has broken down to the extent that one of their own children could treat them in this fashion".
One idea being put forward to tackle this horrible problem is an 'Elder Justice Law' that would bring all elder abuse problems under a law which criminalises elder abuse, even for those who can't speak up.
Ad. Article continues below.
Tell us, have you seen or experience financial abuse? What happened? Should there be more laws to stop these family members?