Let's Talk: Are these MPs right about politicians' entitlements?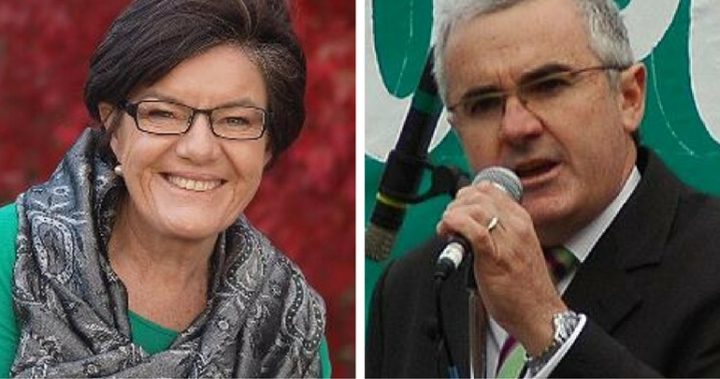 Denison independent MHR Andrew Wilkie is pushing for real-time reporting of expense claims and increased speed of reform. He wants real time reporting of how MPs spend their entitlements, a move he says would go a long way to providing transparency of the system. He also wants a review done of how MPs spent their entitlements in the last parliament.
Mr Wilkie and Victorian independent Cathy McGowan have tabled a motion in the House of Representatives calling for the Federal Government to reform parliamentary entitlements. He said the existing entitlements system was out of step with community expectations.
"It's too generous, too lenient and lets politicians get away with expense claims that might be within the rules but are clearly improper and not acceptable to the community," he said.
"When an MP is found to have done something improper, and when there is a pattern, the AFP should be called in because it is fraud. It's as simple as that," Mr Wilkie says.
"There is a need for reform. The community wants reform," Mr Wilkie says.
Ad. Article continues below.
"It is simply outrageous that it is commonplace in this place for parliamentarians to go anywhere Australia, pretty much for personal reasons, and then to dress it up as a legitimate trip."
After former federal politicians failed in their bid to claw even bigger retirement pensions and more free travel from taxpayers and in the wake of the comments from the independent MPs, the Turnbull government has revived plans to abolish the Life Gold Pass. This is an entitlement which gives former MPs free business-class travel on the taxpayer's dollar.
Read more: Decision made on whether retired politicians will get a bigger slice of the pie
Special Minister of State Scott Ryan says an Abbott government-era bill to kill off the controversial entitlement will be reintroduced to Parliament in the coming weeks, after lapsing at the July election.
Senator Ryan said an independent review earlier this year had also recommended that a substantial investment in parliamentarians' expense technology was required to enable more regular reporting.
Ad. Article continues below.
The Abbott government announced the Life Gold Pass plan in its 2014 budget in an effort to show that the "age of entitlement" was over for everyone – even former MPs on the gravy plane. The changes would kick about 200 former MPs off the scheme and save taxpayers about $1.5 million a year.
The bill passed the lower house with bipartisan support but then mysteriously stalled in the Senate. The government never brought the bill on for a vote even though it had Labor, Greens and crossbench support.
 What do you think about Andrew Wilkie's comments? Do you think this proposal has been a long time coming, and do you think it will reach fruition?