Let's talk about sex, baby!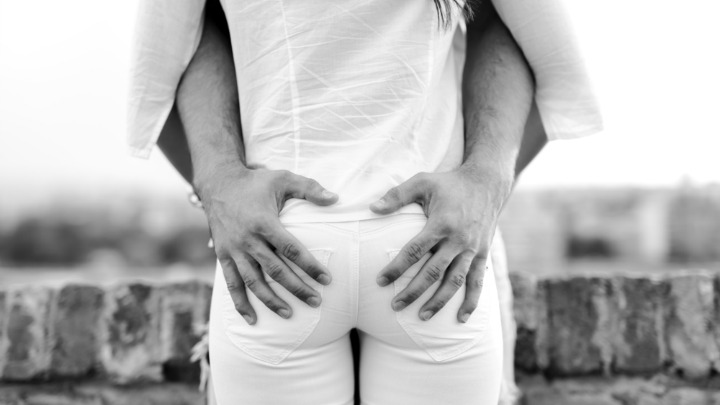 Everybody talks about sex! Let's face it, it's a 'primal' function, but have you noticed that 'sex at 60' is a subject that no one really wants to talk about.
Our kids almost have apoplexy when even contemplating the thought that their parents 'still do it'; many older people (both men and women) stop thinking that it's important; health issues 'come into play'… The list goes on.
Well let me tell you, I like sex! That doesn't mean I have it these days, but I still enjoy the 'thought' of it. Honestly, living alone, without a partner, isn't exactly conducive to an active sex life but there is 'more than one way of skinning a cat' as my gran used to say — if you get my drift.
Read more: Real stories about sex in your 60s
Sex is good for you!
Ad. Article continues below.
It's good for your mind, your body and your soul — and it doesn't have to be the 'hot and heavy' stuff you may have experienced in your youth. 'Intimacy' can be just as satisfying as we age. Touching, holding, kissing, and what an 'orgasm' does to your brain — well, it's amazing (if one can believe the last episode of Grey's Anatomy I watched)!
Now, I'm not suggesting we go racing down to the nearest 'sex shop', buy Viagra on the internet, or join an online dating service, but as older people, we should stop thinking that sex is no longer for 'us'.
Our bodies may not look like they did in our youth but our 'minds'… Well that's a different story.
In my mind, I feel just as vibrant as I did in my 30s (the mirror tells a completely different story though). I still feel attractive and even though my 'body' has let me down a wee bit (more than a 'wee bit' — I don't have boobies any longer), I still 'see' myself as a sexual being. Whether you are male or female, you should too!
Let's be honest! Even thinking about sex is better than watching I'm a Celebrity, Get me Out of Here!
Ad. Article continues below.
Have your opinions on sex changed as you've got older? Share your thoughts with us.
Want to go in the draw to win some great prizes? It's as easy as putting pen to paper, or fingers to keyboard, and sharing your thoughts with other 60-pluses. Sign up as a contributor and submit your stories to Starts at 60 here, and join the Starts at 60 Bloggers Club on Facebook here to talk to other writers in the Starts at 60 community and learn more about how to write for Starts at 60.