Leisel Jones had these brutal words to say about her father's death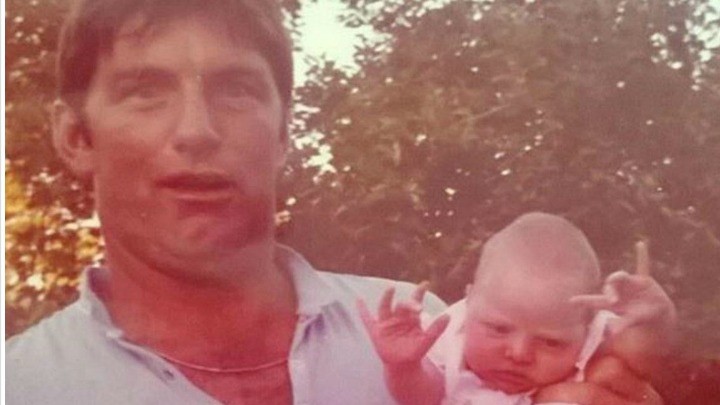 Olympian Swimmer Leisel Jones announced the death of her estranged father Les by telling the world she didn't feel anything about his passing.
The 30-year-old shared one of the only pictures she has of her father on Instagram with the heartbreakingly upfront caption:
Ad. Article continues below.
In 2008, Jones' father Les publicly called on his daughter, one of 11 children, to end their eight-year rift. He had been diagnosed with cancer and had this message for his her:
"I need to tell Leisel: "Don't let this go too far' because I don't know how much time I have left. I don't want her to feel sorry for me. When her swimming life has finished, she will have the time to dwell on what I have done or haven't done."
The swimmer has been both praised for her braveness and criticised for her indifference by family members who insist Les had continued to reach out to his estranged daughter.
Jones wrote about the absence of her father in her life in her 2015 memoir, Body Lengths, Fairfax reports.
Declaring that you're unmoved by the death of your father is a big call, and possibly one the 30-year-old will regret later. It also must have been difficult for Les to die knowing he had never rebuilt a relationship with his famous daughter.
What would you say to Leisel Jones about the passing of her father and how she feels (or doesn't) right now? Have you been in a similar situation?