Just when you thought fast food was dead, there's a new player in town...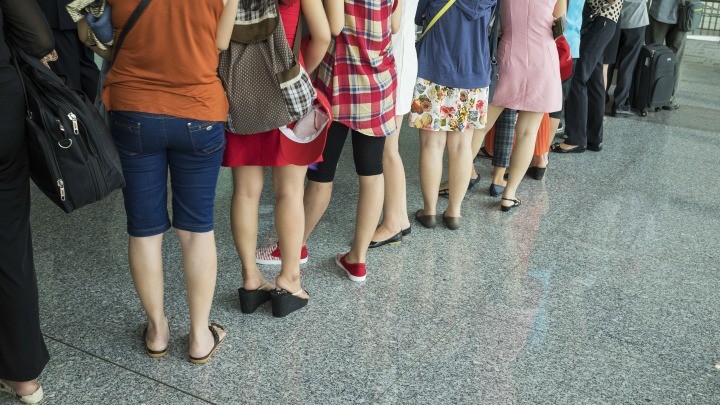 One of America's most loved fast food outlets, In-N-Out Burger, has sold out within minutes when opening a pop-up store in Sydney this week.
Before even opening its doors, excited Australian fans had ordered everything there was to get from the In-N-Out menu.
Some people queued from the early hours of the morning, whilst others were eventually turned away by In-N-Out staff. The queue was so long that would-be customers needed to be issued with wristbands.
In-N-Out burger is famous for its menu of oversized burgers, fries and milkshakes. They boast a huge "Animal Style" burger, and a "3 x 3" burger which has three beef patties as standard.
Though In-N-Out burger has no immediate plans to open a permanent Australian store, the frenzy surrounding it has proven fast food is still popular.
Ad. Article continues below.
Whilst McDonalds' global profits fell 15% last year and its share prices plummeted, people on Facebook couldn't contain their excitement about In-N-Out Burger.
Facebook users are begging In-N-Out to open more pop-up stores throughout Australia. One person said, "don't eat dinner is on its way!"
Whilst another added, "In-N-Out has the best burgers ever, I tried them in America. The only fast food I still really love!"
Would you give In-N-Out Burger a try if it opened near you? Or are you tired of fast food? Are you surprised that other American takeaways are growing popular in Australia?
Ad. Article continues below.