Jacquie Lambie to call motion to axe Australian of the Year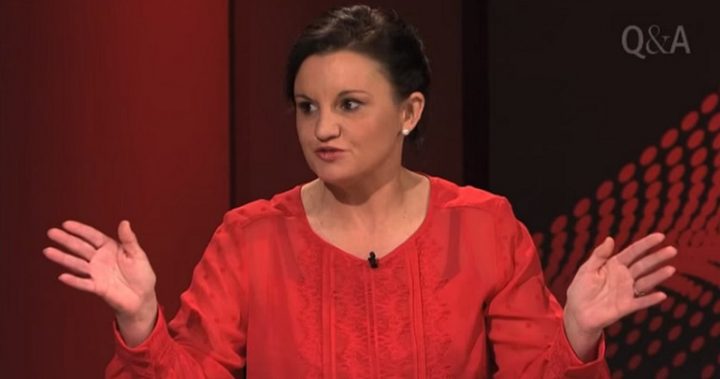 After being named Australian of the Year in January, David Morrison received high praise for his commitment to women's rights and equality across the board.
But one woman who wasn't happy about the appointment was Tasmanian Senator Jacquie Lambie who has been calling for him to step down over his handling of the infamous army Jedi Counci scandal.
Senator Lambie will today take her issue to parliament and call a motion referring to Mr Morrison's treatment of one of the men caught up in the scandal, reports The Australian. 
Former lieutenant colonel Karel Dubsky was initially named as one of the men involved in the sickening scandal in which material detailing sexual exploits and demeaning images of women were sent between army personnel. However, it was later conceded that he had no part in it.
Mr Dubsky says the treatment he was subjected to by Mr Morrison had a devastating affect on his life, causing him to be admitted to a psychiatric ward and attempt suicide.
Ad. Article continues below.
Despite the fact that Mr Morrison's term is nearly up, Senator Lambie is gunning for him to step down before January, leading some to ask: is it really worth it?
Others say Mr Morrison's past actions clearly demonstrate he's not fit for the role.
In the cutting motion to be delivered today, Senator Lambie accuses Mr Morrison of ignoring the NSW police report into the Jedi Counci and allowing Mr Dubsky to be "wrongly accused" of being a sex offender.
"General Morrison's behaviour caused exceptional and undue harm to retired lieutenant colonel Dubsky, his family, and other innocent members of the ADF — and demonstrated behaviour that was the opposite required­ of the Australian of the Year," the motion says.
Mr Dubsky says he was distraught when he found out Mr Morrison had been named Australian of the year and doesn't think he is worthy of the title.
Ad. Article continues below.
"With respect to the motion for removal of Australia of the Year, I personally believe the Australian of the Year should have honour, courage, respect and understand team work," Mr Dubsky said.
"I don't believe that in my case, and in many others, he (Morrison) has demonstrated those values.
He added: "I didn't want any of this media coverage. I just wanted a correction of the public record that I was not ­involved in the Jedi Council — something that Morrison and (former defence force chief David) Hurley both gave me letters for.
"I'm hopeful that the Senate understands the gravity of the situation and the toll that it has taken on me and my family, and that they do pass this motion."
What are your thoughts on this? Should David Morrison step down as Australian of the Year? Or is he the right man for the job?