Is your grandchild missing these 'old-fashioned' values?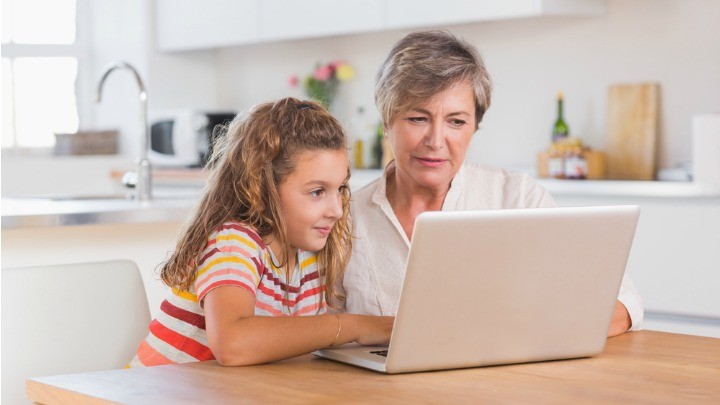 Like many grandparents out there, I worry about the world my grandchildren are growing up in. And while I'd never dare say anything to my children, I also worry that their kids are missing out on some of the most important values in life; values we had drummed into us.
Between social media, the disposable, consumerist society of today and the increase of young people becoming completely self-obsessed, I worry that my grandchildren might not become the well-rounded adults the world needs them to be; and that they will suffer because of this.
When I read this great article about a financial planner who had developed a program specifically to address the worries grandparents have about their grandkids and their values, I thought, "Yes, this really could work!"
His idea, which he called Grandparent 2.0, is designed to establish a "tradition of giving" that stretches across the generations.
Here's how it works: grandparents set aside an amount of money to be given away to charities or causes, then they invite the grandkids to help them spend it. This is where the magic happens. Instead of talking to their grandkids about school, homework and all that other "Grandparent 1.0" stuff, we get to have a constructive, grown-up conversation to work out where the charity money will go.
Ad. Article continues below.
To do this, grandparents talk to their grandies about what makes them happy and what makes them sad. If butterflies make them happy, you could talk about giving to a nature charity. If a friend not being able to come to the movies makes them sad, you could consider giving money to a charity that supports families in need, and so on.
Elder lawyer, Sandra Reed explains what's so great about this idea: "Grandparent 2.0 addresses the concerns that grandparents have about values, but it also creates a legacy of family philanthropy that will go on after the grandparents are gone. By establishing an annual meeting, grandparents insure their relevance in their grandchildren's lives. The grandparents determine a charitable organisation the child would be interested in and promise to give a certain amount to it.
"If the children have some resources of their own, such as allowances or earnings, they are asked to commit to give a small amount themselves."
Even if they don't actually contribute their own money, just starting the conversation about giving, caring for others and managing money brings back some of the values that we 'oldies' hold so dear and worry will disappear.
Would you try this with your grandchildren? Or do you do something similar already? How do you think they would respond?