Is this the rudest birthday email ever sent?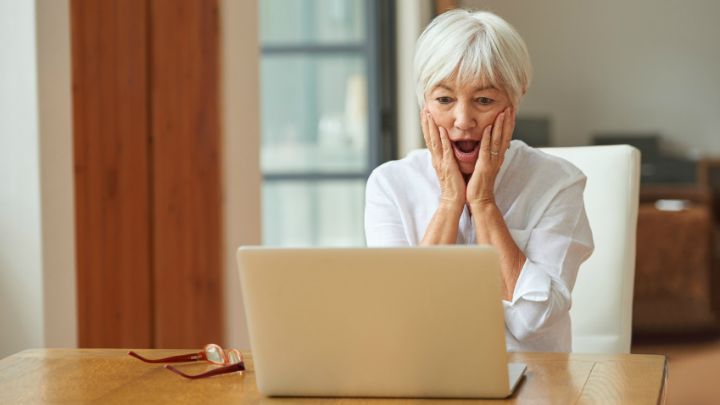 It is perfectly acceptable these days for parents to email a little wish list to their child's grandparents ahead of a birthday or Christmas – helpful even. But this email takes the cake.
Is opens fairly reasonably:
"With [CHILD]'s birthday coming up we thought we'd ask for 4 items that he will really get a lot of use out of  in the coming months.  I provided my mom and sister-in-law with a list of 4 other items that [CHILD] would like for his birthday so that they can buy from their list and avoid duplication. We're asking from gifts only from grandparents and the direct aunt/uncle… and would like to restrict it to 2 items only her household."
The email goes on to list the four items, which include a water table, play tent, crawl tunnel and a  Find the Missing Cheerios book, with links to the exact models (and a reminder not to attempt to find a cheaper or similar version: "specifically this unit").
"If you are unable to get these items, please tell us right away so we can get them for him," writes the child's mother.
Ad. Article continues below.
Here's where the mum lays down the law for her parents-in-law:
"A few other important items:
If you choose to get [CHILD] something that is not on this list, anytime, regardless of birthdays or holidays, please be sure to always include a receipt going forward. When we return the items without receipts we only get about 50% of the value so it is like throwing money away if you don't include the receipt with the gifts. With formula costing us $80 each week, it is always nice to be able to return items that he doesn't need to buy formula instead.
We would suggest no more books beyond the one Cheerios cites above. Right now [CHILD] has 32 board books on his shelf and 25 additional books waiting for him in storage for when he is 3+. (And at this point he hates when we try to reading to him.)
Please refrain from any personalised gifts that would be used outside of the house. Clothing with names is the #1 thing that needs to kidnapping, so we don't need to broadcast [CHILD]'s name on clothing or toys.
"Please let us know if you have any questions about any items not on this list that you are considering purchasing and we can let you know if we already have it or if it is in storage waiting for him.
"By the way, a formal invite from [CHILD] will be arriving in your mailboxes soon."
Ad. Article continues below.
The email, which was shared in its entirety (with the child's name blocked out) was shared on social media platform Reddit. Could it be the most demanding birthday invitation ever?
Tell us: What would you think if your daughter-in-law sent something like this to you? How would you respond? Would you do as you were told?