Is this the right way for a leader to behave?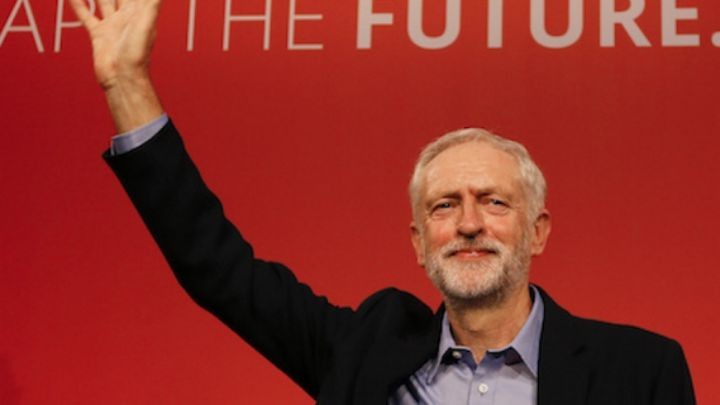 Bearing in mind Australia has a brand-new Prime Minister who actively supports Australia's transition to a republic, we were intrigued by the furore in the UK involving the opposition leader Jeremy Corbyn.
The Labour party boss has been branded "disloyal" for refusing to sing the national anthem, God Save The Queen, during a Battle of Britain remembrance ceremony at St Paul's Cathedral.
Mr Corbyn stood with his head bowed, fully attentive, but silent, as the the Prime Minister, Defence Secretary and military leaders around him joined in the national song.
The gesture was noted – and widely criticised. Mr Corbyn's action has been labelled "dishonourable", "rude" and "disrespectful", and many say it alienates him with Britain's voters.
"Singing the national anthem is a sign of loyalty to the United Kingdom and British people. I cannot believe that the people of our great nation could contemplate a Prime Minister who lacks that loyalty," said one Admiral.
Ad. Article continues below.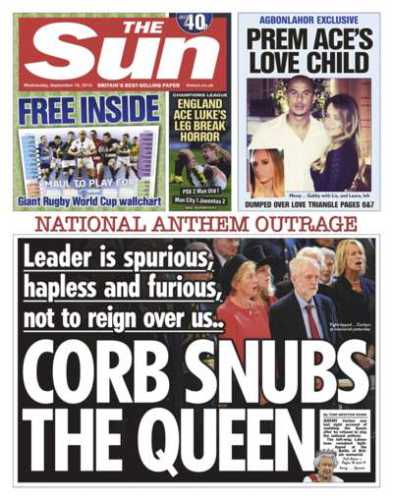 Jeremy Corbyn 'silent' during national anthem at Battle of Britain service http://t.co/atSNzWDNM9 pic.twitter.com/ivDOCCDeWd

— ITV News (@itvnews) September 15, 2015
Mr Corbyn has been a vocal supporter of Britain's republican movement. His office issued a statement saying he stood in "respectful silence", that he found the service "very moving", and that it made him think of parents' role in WW2. He offered this insights via Twitter:
Jeremy today made a statement to mark the 75th anniversary of the Battle of Britain @jeremycorbyn pic.twitter.com/63nbCQ9nXC

— JeremyCorbyn4PM (@JeremyCorbyn4PM) September 15, 2015
Malcolm Turnbull was once the chairman of the Australian Republican Movement – would he sing God Save The Queen or stay silent as Corbyn did?
Let's talk: do you think it was wrong for the opposition leader of the UK to stay silent during the national anthem? Does it show lack of respect, or a man who sticks to his principles?