Is this the difference between having a male and a female defence minister?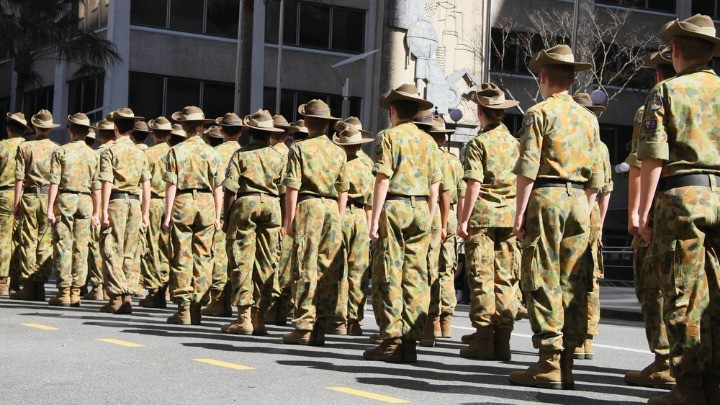 Australia will not increase its number of troops in the Middle East despite the request from America's defence minister Ash Carter, it was confirmed last night.
A spokesman for the new defence minister, Marise Payne, said, "The US has asked 40 or so other countries, including European countries, to consider expanded contributions to the coalition, following the attacks in Paris.
"The government has advised Secretary Carter that our existing contributions will continue."
Ten more ADF personnel will be deployed to coalition headquarters, increasing the number from from 20 to 30, however there will be no troops on the ground in the fight against IS.
"Our aircraft in the Middle East are available to provide additional airlift support to benefit coalition humanitarian efforts," said the minister's office, and Australian is considering more humanitarian support for Syria and Iraq.
Ad. Article continues below.
But Kevin Andrews, who was defence minister until the changing of the guard put Malcolm Turnbull into power, says it's not enough.
Speaking with the ABC this morning, the former defence minister reiterated his push for ground troops.
"If the Americans have made a reasonable request of us, then we should be giving it the most favourable consideration," he said, as reported by News Limited.
"It's quite clear from the advice I received, and I was aware of what the American military personnel and defence leaders were suggesting, and that was for months they were suggesting that we needed forces on the ground in order to defeat ISIL," he said.
When questioned, Andrews defended his decision to continue speaking out about his former portfolio.
Ad. Article continues below.
"We have to speak the truth," he said. "I'm stating my view as a humble backbench member of the parliament that has a responsibility for the country."
When Marise Pyne was named as defence minister, some people expressed their concerns about a female minister and whether her decisions and authority would be respected. So is this is case of a male versus female approach? Or simply the different ideologies of the Turnbull and Abbott governments?
Malcolm Turnbull will meet Barack Obama next week on his first official visit and the fight against Isis is expected to be high on the agenda.
Do you think the right decision has been made? Should Australia have boots on the ground in the middle east?