Is this shirt slogan offensive or is this PC gone too far?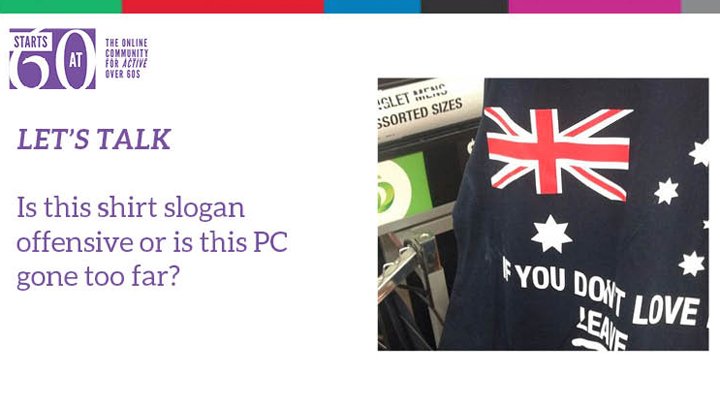 Yesterday, Woolworths unknowingly sparked a social media frenzy over a T-shirt they were selling with other "Australia" themed stock. Each shop generally starts pulling out the Australia Day merchandise about now and we can expect to see flags, slogans and boxing kangaroos everywhere.
Ad. Article continues below.
But yesterday, a shirt with the slogan "If you don't love it, then leave" was labelled offensive by twitter users and Woolworths has since removed all stock from Australian stores.
Now, well done Woolworths for a prompt reaction to the public.
But, on the other hand, I have myself asking why do people consider this offensive? It isn't by any means a shirt that we will see everyone wearing over the next few days, but who exactly is that offensive to? People that don't like Australia? People that don't like living in one of the greatest countries in the world?
I don't know about you, but I feel that this is becoming a little to PC for my liking… So today let's talk! Tell us, do you think this is offensive or is it PC gone too far?