Is it time taxis picked up their act?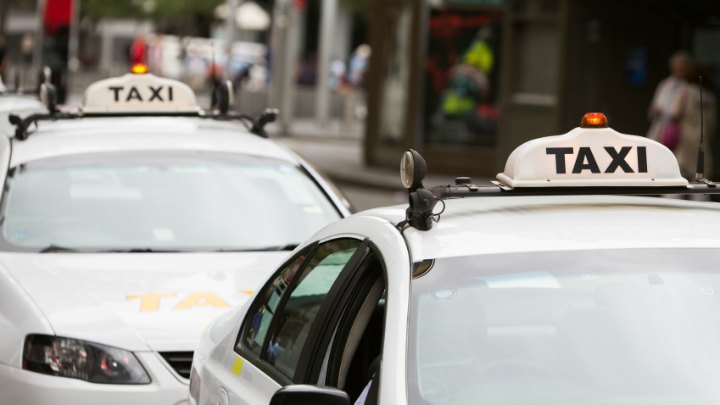 Get in a taxi any day of the week and there's a fair chance you'll be met with that distinctive scent and atmosphere. Often, you'll sit in silence, trying to get some fresh air, though that's not to say there aren't clean, very polite drivers out there, because there are. But let's face it: they're in the minority, and something needs to change.
Today it's been revealed just how far the NSW Government has been pushed by cab companies to crack down on ride sharing app Uber. They've issue 40 suspension notices to offending drivers and RMS Director of Safety and Compliance Peter Wells said, "Taxi and hire car services in NSW must be provided by an operator accredited by Roads and Maritime, in a licensed and insured vehicle which is driven by an authorised driver".
"Thousands of dollars in fines have already been issued to drivers offering illegal ride-sharing activities and compliance actions will continue.
"If drivers continue to offer illegal ride sharing services – they will continue to risk registration suspensions and fines".
But what they aren't acknowledging is just why Uber is so popular. There's a number of reasons why Uber have become huge in Australia and it comes down to supply and demand, quick and friendly service, and cheap prices.
Ad. Article continues below.
And it seems any attempt by cab companies to get back their lost custom has been futile – Business Spectator found that April strikes by cabbies in Perth resulted in a 500 per cent increase in Uber requests. Strikes are not convincing us we need cabs, they're making us turn away. Even more strikes staged throughout Australia just last week, showing no signs of backing down.
So is it fair enough that cab drivers are angry at this 'illegal' ride-sharing service for taking away their business? Or should they just pick up their act?
Consumer advocate CHOICE found no truth the the NSW Government's advertisement that say catching an Uber ride is akin to hitchhiking, in fact finding from 56 trips around Sydney that it was a safe, reliable and cost effective service.
"When we looked at a comparative between UberX and the taxi industry on things like checks, record of trip, GPS tracking, rating system and insurance, UberX performed very well, as did the taxi industry," said Choice's Tom Godfrey, reports SMH.
An Uber spokesperson told the ABC, "The people of Sydney are choosing Uber in their hundreds of thousands and we look forward to seeing the Government recognise this by putting sensible ride-sharing regulations in place as quickly as possible".
So today we want your thoughts: Do you think the taxi industry needs to pull up their socks? How could they improve? Do you ride in taxis regularly?