Is it finally time for climate and public opinion to come together?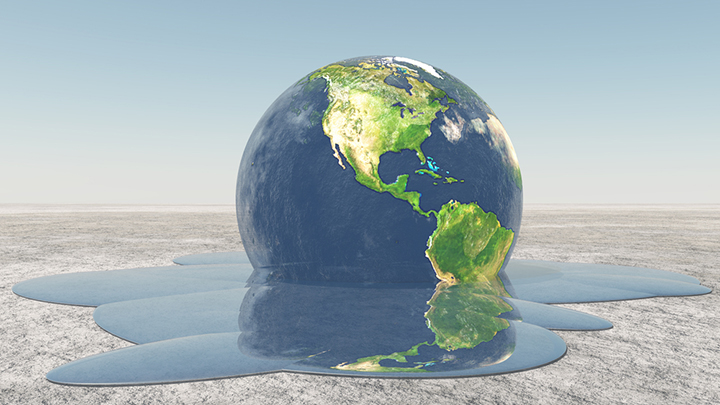 The Paris Climate Summit kicks off today. But we have to ask if the consensus is strong enough for worldwide politicians to put their heads and their careers on the line? Have we finally reached the point where action can be supported? Share your thoughts.
The Lowy Institute says that 60 per cent of Australians want to see action ahead of this week's Climate Change Summit, and yet our country sits as one of the worst offenders in the world on the issues.
Marches were held across the world over the weekend, putting foot to pavement to show how solid public concern is getting. In each country in the western world the political courage is growing stronger, even in Australia which has had very powerful growth of opinion since 2012 when the introduction of the carbon tax temporarily halted constructive debate.
There is another interesting observation, and that is that public climate change opinions have often been in opposition to the government of the day meaning that addressing the issues prior to now has been relatively impossible.
This week though it seems that public opinions and government opinions in Australia might be aligning to finally see climate change hit the agenda of the people and the government at the same time.
Ad. Article continues below.
Back in 2006 when we all first started to worry about climate change and global warming, John Howard told us it was not important, and refused to ratify the Kyoto Protocol.  Coal was critical to our nations success. In 2008, Kevin Rudd said he would tackle climate change and all of a sudden our interest disappeared.  He introduced an emissions trading scheme that became a reality and a nightmare for the Labor Party. This was followed under Julia Gillard by The Carbon Tax, a political nightmare that drove protests that saw their demise. And then Abbott who came into power because of the political pain wound the tax back but eventually was said to have ignored an important environmental issue rising.
So today we sit with a new leader awaiting a new position on climate change.  At the same time, the western world is in a major period of global engagement on terror, brining it closer and to a more co-operative point than it has been for years, and potentially, this is the time for action.
Our Prime Minister, Malcolm Turnbull sits on the other side of the world for the Climate Change Summit and can potentially use this moment to bring Liberal and Labor together for the good of society.  It will all be about timing…
Do you think the time is right now for politics and the will of the people to come together to acknowledge climate change and take action?