Is entering politics the best way to make a difference in this country?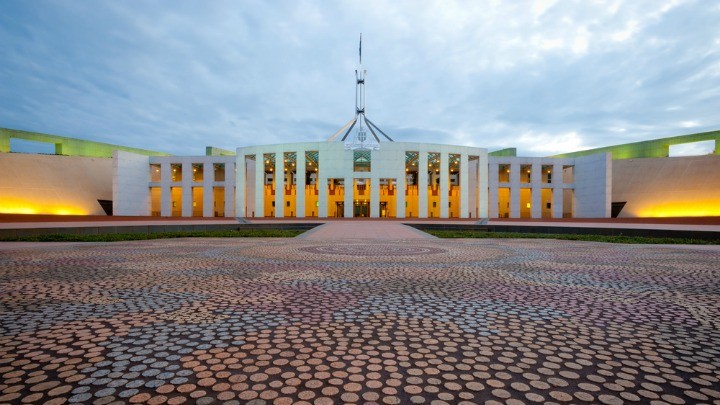 When you have a passion and want to make a change in the world, it seems there comes a point where you decide the only way to actually make a difference is to stop fighting against the government and work from within the system to break it down – the old, "if you can't beat them, join them' mentality.
But is this best course of action? Does anyone come out of the political machine with their beliefs and morals in tact?
On Q&A on Monday night, Indigenous journalist Stan Grant confessed he would consider entering politics in order to move forward his goals of a more equitable nation.
Fresh from his viral speech on racism, which some have described as "Australia's Martin Luther King moment", the reporter told Tony Jones he found the reponse to the speech "overwhelming" and now felt a sense of obligation that could lead him into politics.
"Yes, I would consider something. Is it in my thoughts? Yes, it is in my thoughts," he said.
Ad. Article continues below.
When pressed on his future, Grant added, "Federal politics, potentially advocacy, potentially staying in the media and continuing to do what I do."
If you're a huge fan of Grant and would love to see him in Canberra, don't hold your breath – he insisted there is "no flesh on the bone" of the idea, Fairfax reports.
Would politics be the best choice for Grant? Would he be able to survive the maelstrom? After all, it didn't go so well for Peter Garrett, a staunch environmentalist who soon found himself approving a pulp mill and marine dredging.
Even our Prime Minister is having trouble holding onto his values, if you listen to Anthony Albanese:
Malcolm Turnbull traded his principles for the keys to The Lodge. pic.twitter.com/U51oYPlDUo

— Anthony Albanese (@AlboMP) February 1, 2016
Is politics the way to get something done in this country? Or do all pollies lose their hearts eventually? What advice do you have for Stan Grant?