Is Australia too expensive?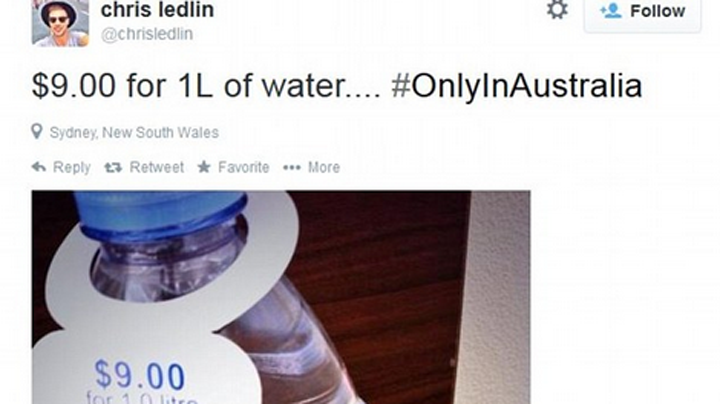 There has been social media uproar over the last few days as people take photos of absurd prices for basic goods with the hashtag #AustraliaIsExpensive and post their photos on Facebook twitter and Instagram.
Ad. Article continues below.
The most recent photos have caught everyone's attention.
According to the Daily Mail, Chris Ledlin tweeted on his Twitter page, a photograph taken from a Novotel hotel of an 'Evian' branded water bottle with a price tag of $9 wrapped around the lid.
Would you pay $9 for a litre of water?
And that has sparked a stream of ridiculously priced goods… Other users have posted photos of $7.98 avocados, $3 limes and $11.99 Ben and Jerry's ice cream too.
We all know we live in an expensive country, and it helps to keep Australia a safe and happy place to live. But how expensive is too expensive?
So today Let's Talk… What is the most overpriced item you've recently bought? How much are you willing to pay for a bottle of water? Is Australia too expensive to the point of ridiculousness?