Indian Summer: Jaipur to Mumbai with a stop at the Best Exotic Marigold Hotel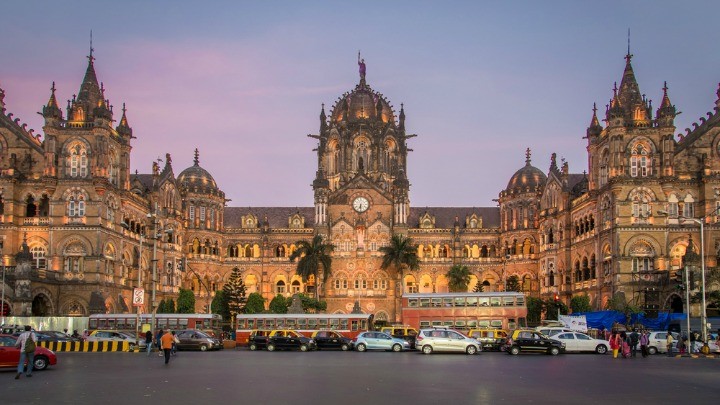 Canned Heat's "Going Up The Country" is swirling through my brain as we head off on another four-hour drive. This time the destination is Bijaynagar, the first stop on the road to Udaipur. By now we're used to the trucks, buses, motorbikes, dogs, goats and cows that make driving in anything resembling a straight line a complete impossibility. In Indian road "rules" cows have supreme right of way and anything else comes a distant second.
Our hotel in Bijaynagar, Bijay Niwas Palace is, quite simply, magnificent. It's the old hunting lodge of the local Maharajah and our rooms are massive suites that look out onto a beautifully manicured garden. Sadly the walls are adorned with old photos and paintings depicting the Indian upper class posing proudly with slaughtered tigers. When the British came they continued this "proud" tradition and the Indian tigers only just escaped complete extinction. Now, thanks to a vigorous conservation push and fiercely protected national parks, the tiger is making a comeback.
The resident manager, a lovely guy called Bumsa, offers to take us for a tour around the local village and the result is a series of wonderful photographs that really do capture the essence of life in rural India. Understandably we're warned not offer the children money but to make certain we show them the photos. There's a lot of laughter and giggling and an old lady's face lights up in a toothless grin.
"She's 101," says Bumsa.
"And looks younger than you," adds Cecile.
Ad. Article continues below.
Another day and another four hour drive, this time to a tiny village called Khempur. It'll be our last stop before hitting the bustling metropolis of Udaipur.
Even today most Indians have never heard of Khempur. But then again the classic British comedy "Best Exotic Marigold Hotel" was not a Bollywood hit. The Ravla Hotel was where most of this wonderful piece was filmed and it's instantly recognisable. Standing on the upstairs terrace and looking down on the 500-year-old pillars and balustrades you can picture the cream of British acting aristocracy plying their craft and exuding an understated charm that made the film such a resounding success. Maggie Smith, Bill Nighy, Judi Dench and Ronald Pickup made the one and a half hour drive from Udaipur every day for three months. However it's only recently that the hotel has been able to capitalise on the film's success. (They made a sequel and the contract prevented the hotel doing any private marketing and forbade the use of any pictures.)
In many ways the hotel functions in a similar way to the way it's portrayed in the film. Everything sort of works but only just. It's actually an old equestrian "palace" and the stables still form an integral part of the grounds.There's a magnificent stallion in a stable beside the restaurant and you can see him though the window when you're eating in the restaurant. Understandably the hotel is using its location fees to carry out some extensions. There's a swimming pool going in plus some new rooms. But they're going to need some extensions to the kitchen if they're going to cope with any guest increase. (The was only one ice tray in the freezer and that was empty.) But in many ways its these small idiosyncrasies that add to its charm. The staff are wonderful and one day, who knows, it really will be the VERY Best Exotic Marigold Hotel.
Ad. Article continues below.
Our hotel in Udaipur is right on Lake Pichola and at over $100 a night, the most expensive accommodation so far. However the view is magnificent and inland we're surrounding by a massive bazaar that winds its way up and down a series of hills and borders the City Palace. ( Well worth a visit.) There are more foreigners here than we've seen in our entire trip and the stalls all anxious to get their cut. Bargaining is a must if you want to get anything resembling a good price. I buy an light linen Indian style shirt and a hand painted tee shirt that has a picture of a chimpanzee with the caption "Laugh now but one day wee'll be in charge." It's bit RSPCA-ish.
I'd been looking forward to Jodhpur. Last time I was here we were filming the Wild Life series and we did stories on the Langur monkeys and the Kalbelia tribe who specialised in removing cobras from houses and did a bit of snake charming to earn extra money. The leader of the tribe was a magnificent looking man called Khalu. He stood well over six foot and his bright orange turban made him look even taller. We had invited he and his wife to the hotel for dinner but when he arrived the owner, a short stocky insignificant looking Indian, walked up and threw them out of the hotel. I was fuming at this glaring evidence that the caste system was still alive and flourishing. I informed the owner that the only reason we were staying in his crummy hotel was because we were filming Khalu. He stood firm and we checked out that night, refusing to pay for the dinner. I also wrote a letter to the paper which they published. I really hope his business suffered as a result.
Ad. Article continues below.
This time we were staying at the Ratan Villas and the hotel was another brilliant choice (thank you Claire and Peter). The rooms were spacious and this was yet another former private mansion. I was still sick and the lady on reception, the only female we'd seen in this position on our trip, persuaded me to see a doctor. (I'm still taking the prescribed medication and hopefully coming good.)
I missed a trip to the magnificent Mehrangarh Fort but did manage a look at the Balsamand Palace Hotel which is yet another former private residence of the Maharajah. It's immaculate and spreads out over 400 acres with stables, swimming pools and a private lake.
Not so immaculate were the Mandore Gardens, a cluster of temples and cenotaphs where we filmed part of the Langur monkeys story. The whole area was strewn with rubbish and the collection of men sweeping the streets simply swept plastic bottles and bags into the existing piles of plastic bottles and bags. Ironically this was one of the few places that actually supplied rubbish bins. The bins remained empty.
I really wish we'd had more time in Jodhpur as I'd have liked to drive to Bikaner and revisited the Rat Temple. What an amazing place! Tens of thousands of rats live in the temple grounds and locals believe they're the reincarnated relatives of the Karni Mata, the temple goddess. The temple rats drive away any outside village rats and during the Great Plague, which was spread by rats, none of the locals who sheltered in the temple actually died. Ironically the temple rats look unhealthy because of the amount of sweet, sticky food they're fed by devotees.The village rats look healthy!
The first time I went to Mumbay, or Bombay as it was know then, was in 1974. I hopped off the plane and caught a taxi to the hotel I'd booked, a charming little establishment called the Nice Hotel. Except it wasn't! When the bellboy showed me to my room and turned on the light, about a billion cockroaches scuttled for cover. Coming from England, which thankfully has a marked absence of creepy crawlies, I was horrified. I immediately checked out and caught a taxi to the Taj Mahal.
Ad. Article continues below.
It was and still is, magnificent. I scored a massive room looking out over the Gateway of India for the princely sum of twelve pounds, ten shillings a night. Today twelve pounds might buy you a bottle of beer in the restaurant. The tip would be extra.
We've had a great time in Mumbai. There seems to be less beggars than I remember and the Kolaba area is a lot cleaner. Feeling much better I decide that now is a good time to start walking again. The first day I walk 9 kilometres and the next 16. (Ok I got lost again!)
We also visit the Elephanta Caves on an island in the Bay. The caves with their magnificent carvings date back over a thousand years and, unlike most of the historical sites we've visited, relatively little is known of the history. The road and steps leading up to the caves are littered with souvenir stalls, dogs, monkeys and…cows. The trouble is that these cows have a very definite sense of entitlement. They're used to getting fed by tourists who buy hot corn cobs from the vendors and these cows make their demands very clear. A large lady with a magnificent set of horns bears down on me and when she realises I have no food offering on hand, deliberately hooks me in the ass. She may not have been Jimmy Iron Man from the rodeo circuit but she was learning! Didn't she know I was on her side. Ungrateful trollop!
We fly to Bangkok tomorrow and then home to Brisbane in five days. I'm not looking forward to the heat.
Farewell India!
Ad. Article continues below.
Despite the fact that I was struck down with a lurgy it's been a trip of a lifetime. In India every day is an assault on the senses. The colours, the noise and the food all blend into one giant cacophony of enjoyment and occasionally sheer terror. You know you're alive and occasionally, as you drift toward the side edge of a mountain track, realise that this is an achievement in itself. The people too have been universally friendly and welcoming. The only downside is the rubbish. In Shimla and Dharmsala they've banned plastic bags and that, at least is a start. But in Delhi, Jaipur and Jodhpur they haven't. What it needs is a dramatic change in attitude. That will only come with education.
At the moment the main tourist population in India is the growing Indian middle class. In the future that will hopefully grow to include more and more foreigners. But the country simply has to clean up its mess.
There's no doubt we'll be back and this time we'll do southern India. But there's one place we have to revisit. Dharmsala!
Read some of Michael's other stories about this trip to India:
Ad. Article continues below.
Have you been to India?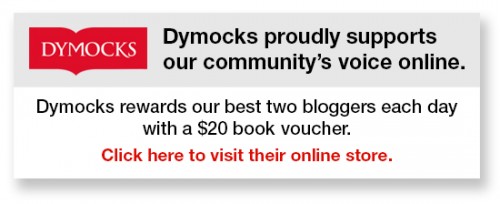 To write for Starts at 60 and potentially win a $20 voucher, send your articles to our Community Editor here.