I'd rather have William and Catherine as my King and Queen. Here's why!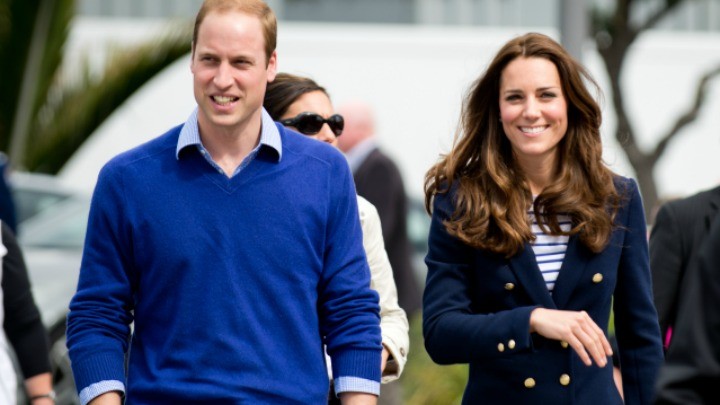 I know who I want as my king, and it's not Prince Charles! My opinion might be risqué but please listen to reason, because I know I'm not the only Australian who feels this way.
Firstly, let me acknowledge something important: I know that Prince Charles has actually picked up where our beautiful Princess Diana left off, and has managed to raise two accomplished and sweet-natured young men in William and Harry. Prince Charles has accomplished many charitable works too, just like the rest of his family.
I know that children are normally a result of both parents, and a recent royal documentary seemed to show William and Harry getting along well with their 'pa'. However as another Starts at Sixty reader aptly put it, "I just can't get past that adulterer Charles".
When Prince Charles announced his engagement to a nervous twenty-year-old, the world fell in love with Princess Diana. Unfortunately theirs was not to be a royal love story. Biographers for Prince Charles revealed that before his wedding, he wailed "I can't go through with it". Whilst Diana revealed her own premarital reservations, saying "I can't marry him, I can't do this, this is absolutely unbelievable".
I just wish that Prince Charles had married the true love of his life, Camilla. As another Starts At Sixty reader put it, "Charles and Camilla really are soulmates who have loved each other since their teens, but were prevented by royal protocol from marrying. He bowed to tradition and did the 'right thing', but unfortunately with things not working out so well (for) dear Diana".
Ad. Article continues below.
Everyone makes mistakes, but marrying the wrong woman at the expense of another is poor form. Of course, if Charles and Diana had never married, we wouldn't have William and Harry. These two young princes are a breath of fresh air! As another SaS reader said, Princess Diana "lives on in William and Harry". I believe William and his wife Catherine would make a much more fitting king and queen than Charles.
The Duke and Duchess of Cambridge, along with their adorable children George and Charlotte, have reinvigorated what's best about the monarchy. Their genuine warmth and accessibility to everyday people is something that Prince Charles has seldom been able to capture. In recent weeks alone, we've seen Prince William surprise children by flying a helicopter into their school, taking 'selfies' with the kids. We saw Catherine let her guard down too, pulling silly faces and dancing freely with children at a London hospice.
A different Starts At Sixty reader said recently, "Wills next in line please" and I agree. I think that William and Catherine bring an approachability to the royal family, and echo what we all loved best about Princess Diana. They carry out their charitable works with dignity and drive, bringing attention to all manner of issues. "The Queen must be so proud" is something that other SaS readers have said about William and Catherine. I can't help but wonder whether Elizabeth herself is considering the throne's succession?
Ad. Article continues below.
Our young royals seem "not too different to the rest of us", as one Starts At Sixty reader said recently. I believe William, Catherine and Harry are the future of England's monarchy. Kings and queens have abdicated in the past – that's how Elizabeth herself came to the throne. It's my personal opinion that Prince Charles should hand the royal reigns over to this younger generation. I'm certainly not alone in this belief, but the future remains to be seen…
Do you think that William and Catherine would make better rulers? Should Charles hand the royal reigns over to this next generation?