'I learned more, and was given more, as a teacher than I expected'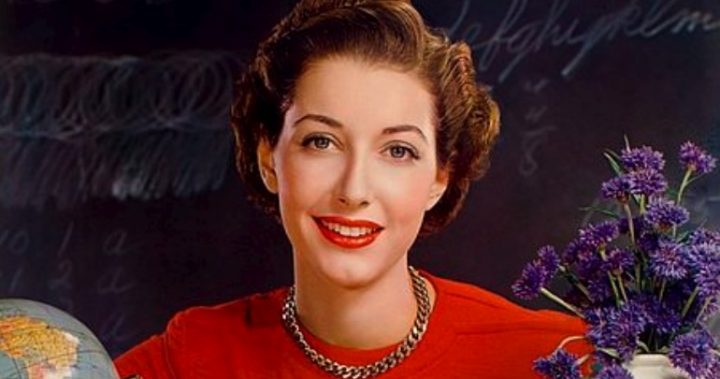 It was my great good fortune as a teenager to stumble into the path of becoming a teacher.
Mind you, there were not a lot of choices for girls in the early 1960s. A teachers' college scholarship gave me a university education that my parents could not have afforded.
I have met wonderful people through teaching – students, colleagues, parents and communities.
Certainly, I had to deal with difficult, disruptive, and disturbed students too. Their lives were miserable, and they were determined to make others' lives so. Methods of dealing with them didn't change much, and society's problems grew worse. Let's add another solution to society's ills to the already crowded curriculum that teachers must deal with! 
The majority of students were wonderful, though, full of promise, kind, and engaged; the teenage boys who admitted a novel in Year 9 was the first they'd actually read, the Year 12 class who 'got' Dylan Thomas, the shy girl in Year 11 who plucked up courage to make a compulsory speech.
Ad. Article continues below.
Some colleagues became friends, offering both personal and professional support. Some have remained friends, though our days together are long past. Others caused me to wonder why they remained in the role.
Through Facebook, I am still in touch with students and colleagues, and I am in awe of the contribution they are making to our society. 
I have been able to live in communities I would probably never have gone to, and I think in particular of Narrandera in the Riverina region of New South Wales, which still has some of my heart. I admired parents who worked hard to give their children the very best, and the parents who did their best for a wayward youngster – some kids are just difficult. 
'Short days and long holidays'? An absolute myth. Part of each day after school was spent in preparing or marking, as were weekends and holidays.
But I learnt more, and was given more, in my time as a teacher than I ever expected.
Happy International Teachers' Day!
Were you a teacher? Or is it a profession you admire but couldn't do yourself?