I have a confession to make... do you?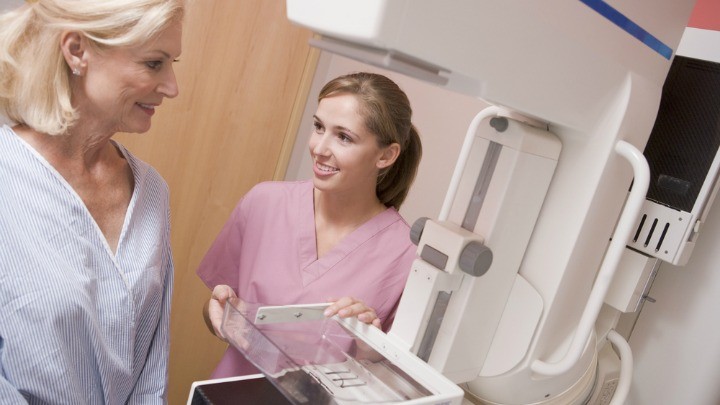 Mammograms can save our lives. We all know that. As with any form of cancer, early detection greatly increases your chance of survival. So why do some of us not have them regularly?
This is somewhat of a confession piece for me, because I'm almost 60 but have never had a mammogram.
Why?
It should be a simple question to answer but isn't.
You see, I don't really know why. It's largely a case of I just haven't gotten around to it.
Ad. Article continues below.
When I did finally decide to make the effort and do something about it and asked my doctor, he referred me for a full health check with a nurse, which is not what I wanted. I just wanted a mammogram. I did not want a full health assessment that would have required me to take three hours off work and a lecture on how I was overweight and unfit. I already knew that.
So, I didn't have a mammogram.
Something has suddenly reminded me that that needs to change: photos of breast cancer survivors posing topless, proudly showing their scars.
Brave breast cancer survivor proudly shows off mastectomy scar for charity campaign http://t.co/kPfX3RDUvS pic.twitter.com/j7vYF9xl1I

— Donstatus (@Marquis_TheDon) November 18, 2014
Ad. Article continues below.
I also read that breast cancer is the most common cancer in Australian women and one in eight women will be diagnosed with breast cancer before the age of 85.
The good news is,  it is not hard to organise a mammogram and you don't even have to go through your doctor if you don't want to.
All women aged 50 to 74 years are encouraged to have a free mammogram every two years through BreastScreen Australia.
There are currently more than 500 free screening locations including mobile screening units covering rural and remote areas across Australia. To contact your local BreastScreen service all you have to do is call 13 20 50 for the cost of a local call.
I'm going to pick up the phone and ring them, what about you?
Let's talk: Do you have mammograms regularly? If not, why not? What about your friends – is it something you have discussed with them?