'I grew up to the sound of bombs in air raid shelters'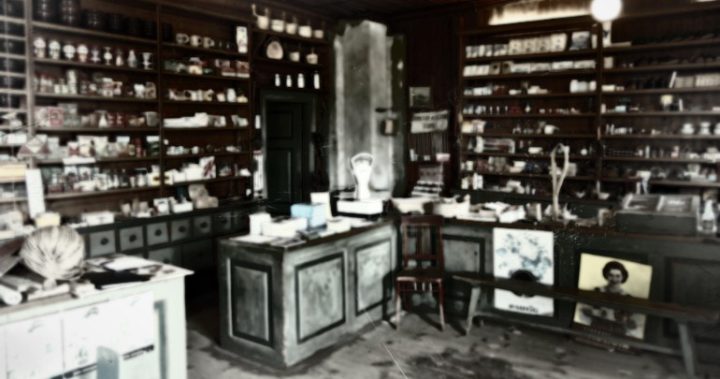 When Mum was cooking we were always there, to lick the bowl, or the spoons. Rationing meant food was scarce, not that we really noticed, because Mum went without. Her rations came straight to us.
We had eggs when we could get them locally, and Dad was able to get some sugar and butter now and then. Mum just said she wasn't hungry.
Queuing at the butchers for small amounts of offal, things like liver and other grotty bits, was part of our lives too. The meat ration was so tiny, bacon was also a luxury. We dreamed of bacon, and heard stories about things called 'bananas. We didn't see one until 1946.
Yet we used dried eggs, tins of spam, or corned beef, lots of lentils and parsnips and carrots to fill up on. Dad grew as much as he could. Vegetable pasties were delicious too! I also loved bread pudding, dried fruit was precious and hard to get sometimes so this was a real treat. I was told later people had 'pretend' wedding cakes made of cardboard, just to look good in photos.
We ate well though. Mum was a miracle worker, she even made fudge out of condensed milk and cocoa, and my brother and I churned the cream we got from the farm locally into butter.
Ad. Article continues below.
Chocolate was no longer seen, and didn't come back properly until I was about 11.
Mum baked every day. We ate home-made biscuits and fruit pies, sponges and pancakes, and I think she could have produced loaves and fishes too. My poor friend, Josie, had a mother who was not as resourceful, and was 'entertaining' the odd soldier while her husband was away. Josie complained that her Mum only got nylons, and there was cabbage pie a few times a week. I was lucky.
For a few years we moved out of the bombing area in Bristol to a farm in Cheddar, and there we had fresh food for a while; strawberries in summer as it was a strawberry farm. We also kept a few scrawny hens, so there was the odd chicken meal, which was a luxury. Mum was brilliant at producing tasty stews with rather rough cuts of lamb; so even tough meat yielded to her careful cooking.
Clothes coupons meant we had to have hand knitted things, or coats cut down from Mum's; she was very clever with a needle too.
Even in hard times she made sure we had good soap, and woollen singlets, her standards were high even if the income and rationing restricted it.
Ad. Article continues below.
I grew up with the sound of bombs, and nights in air raid shelters, but the thing I remember most? A picture of a cake depicted on a large advertising hoarding. I kept asking Mum why I couldn't have one like it.
Eventually war was over, we had street parties and then joy of joys, the little shop locally had that elusive cake for sale, it was in a wafer-like cup, and filled with marshmallow and a cherry on top. The war was over and I was in heaven.
What do you remember about growing up? Share your memories with us.
Want to go in the draw to win some great prizes? It's as easy as putting pen to paper, or fingers to keyboard, and sharing your thoughts with other 60-pluses. Sign up as a contributor and submit your stories to Starts at 60 here, and join the Starts at 60 Bloggers Club on Facebook here to talk to other writers in the Starts at 60 community and learn more about how to write for Starts at 60.