How did you react to the big news?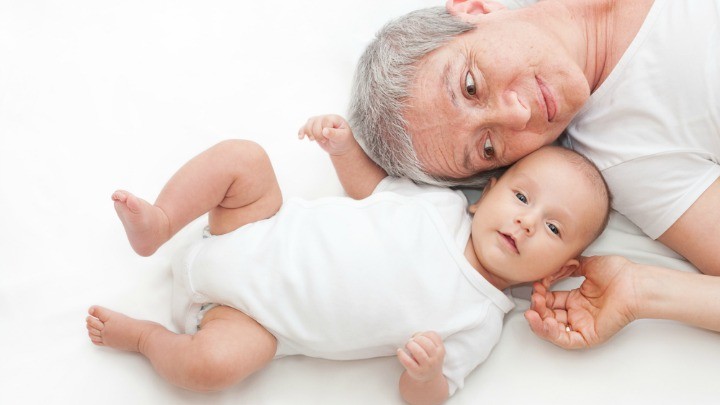 One of the greatest joys in growing older is seeing your own children grow up and have children of their own. There's something about becoming a grandparent that is just so special.
Do you remember how you reacted  to the big news you were about to become a grandparent for the first time?
For many of us, even though we have been hoping for the news for a long time, it has quite an impact. You can feel it in your stomach – a sort of shock, but a happy shock that gives you a little flutter of excitement.
See this grandfather's priceless reaction in this Youtube clip:
Ad. Article continues below.
As this grandfather did, it seems even those of us who aren't the clucky type turn to water.
"I'm going to be a grandparent,"  you mutter to yourself, thinking of all the wonderful years ahead watching your grandchild grow up.
And, best of all, you get to share in most of the good things, without having to go through the actual work of changing nappies, 3am feeds, teething and the like.
And,  you can be a "good" person in that child's life, spoiling them and doing things with them they enjoy without having to be a "bad" person enforcing rules they don't like, like going to bed early. Well, at least most of the time!
Yes, it seems becoming a grandparent has a lot to recommend it.
Share some of your own memories: How did you find out you were going to be a grandparent and how did you react? What was the first thought to go through your mind?