How I inherited my ex-husband's wife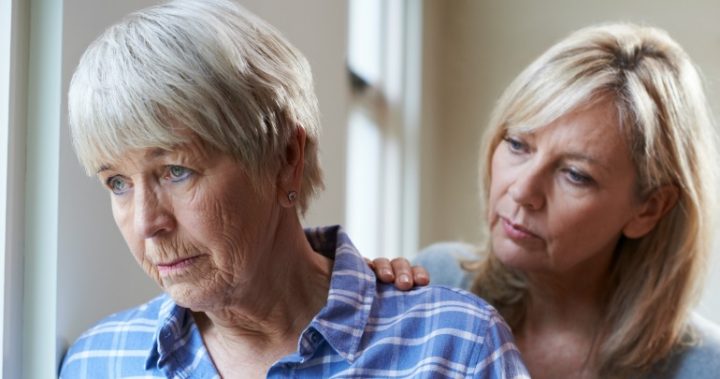 Starts at 60 is revisiting some of its most popular stories of the past few years, for readers who may've missed them, and so those who've read them can enjoy them again. This story is one of them. Let us know what you think in the comments below!
Yep, you have read it right! Apparently my life has been far too peaceful of late. Life seemed to be going smoothly but a phone call three weeks ago changed everything. It was from my ex-husband's wife and she sounded distraught.
Now it really is a long story. The father of my children was 10 years older than I and when we broke up over 30 years ago, he met 'Pat' who was four years older. She was quite comfortably off and he entered into a life of ease, contributing nothing to me or our three children. I have often been grateful as it forced me to find resources that have enhanced my ability to work and keep active.
For some reason, right from the beginning, Pat was keen to have me as a friend, even though we had nothing in common, and as the years progressed and my ex-husband began to fade, she called on me more and more. When he passed away four years ago, I thought that the thread of our relationship would unravel as I became tied up with nursing my own ill husband, but she hung in there.
Now here comes the important part that reminds us how vulnerable the elderly can be: two years ago she employed a handyman who gave her a sob story of how he had been done over by two women and now was struggling to make ends meet. She felt that it might be advantageous for him to live in her spare room and do odd jobs for her. She proudly told me that, as he was only 53 years old, she had a 'toy boy'. There was certainly no physical element to the relationship but as she was very nervous at night, she enjoyed having a man in the house. He did not pay any rent but cooked her evening meals and did her shopping. She had hoped that he would do other chores in the house and garden but as the months went by, he did less and less.
Ad. Article continues below.
Nobody in the retirement village liked him and those of us who knew her had trepidations about the arrangement. She kept assuring me that he was good to her and that everyone was against him and he wanted her to sell up and move somewhere else with him to get away from these nasty people. I kept hoping that I might be wrong about my misgivings and whilst she was happy about the arrangement, it was none of my business. However in the past six months I heard him speaking very roughly to her. He had talked her into selling her car and buying a better shared car for him to drive her around. The four wheel drive appeared but the promised outings never eventuated. He would take her to doctor's visits and places where he could be seen to be the hands on carer – he even told people he was her son – but the longed-for trips together just did not happen.
Pat's dog was 19 years old and their partnership was very special. He was getting old but still had youthful vigour and an absolute devotion to his mistress. They hated being parted from each other, so when Pat broke her hip several months ago and had to go to hospital, she was grateful that her 'carer' would be there to comfort her faithful companion of so many years. She was distraught when she was told that her beloved pet had died the day after her admission to hospital and the tale that this charlatan told her was that a neighbour had thrown him in the lake beside the house and he had arrived home from work to find the little dog floating in the lake. He had valiantly stripped off and plunged into the icy cold lake in an attempt to save the dog, but alas, it was too late. When I heard this obviously ridiculous story, I knew that my instincts had been correct, but she was still bewitched by him and believed everything he said.
Ad. Article continues below.
Maybe if he had continued to be caring and looking after her needs, he may have got away with what was obviously a well crafted plot to feather his nest, but he made a couple of slip ups. He had been telling her for over a year that she was 'losing it' and even hiding things so she would think she really was. I cannot prove it, but I suspect he may have been interfering with her medication as she often complained of dizziness and an inability to remember things. We now know that he planned to get a medical certificate which would deem her incompetent but his impatience to have this happen began to raise some question's in Pat's mind and she became more fearful – hence the phone call three weeks ago when she begged me to come to her as soon as possible. She told me that she had to get away and as we had discussed the idea of her going to a facility that would provide more care, I suggested that we could go and take a look.
When I arrived to pick her up I could see that he was quite agitated and told me that she was really losing it. He told me that he was taking her to the doctor next day to verify that she was incapable of looking after herself. Alarm bells rang and I told him I was taking her for a drive.
As we drove to the facility that had taken her interest, she told me some stories that certainly affirmed all of my fears. She loved the place we visited and I told the whole story to the lovely woman who showed us around. She said that it happened a lot.
Ad. Article continues below.
There is so much more but I must cut this short. I knew I couldn't allow her to go home and as there was nowhere else, I took her home with me. Then followed 10 harrowing days when, because of her intense fear, she wouldn't let me out of her sight. It was very difficult to get things happening and it was a relief when we were able to arrange a few weeks respite to allow me to make some arrangements for her.
Fortunately, I was able to have her own doctor deem her competent to make decisions and on our visit to the solicitor I found that this man had complete control – power of attorney, power of enduring guardianship, signatory to her advanced health directive … and wait for it – he was the sole beneficiary of her will. 24 hours later he had planned to get a certificate to say that she was incompetent to make decisions and he would have had absolute control and life would have been hell on earth.
We have been able to sell her retirement home in record time which will allow her to buy into a lovely Season's unit where she will have 24 hours care and she will be totally safe. There is still much to do to make all of this happen but it is a relief that she will be able to enjoy her remaining years in peace and safety. I certainly didn't ask for this responsibility but she has absolutely no one else. My children are her step children and even though they were not particularly close, they agree that it was our responsibility. Pity that two of them live overseas and the other is tied up in Brisbane. Still we have each other's support and one day I might write the whole story of "How I inherited my ex- husband's wife". A 'who done it' … or 'who almost 'done' it!
What are your thoughts on this? Do you know someone who is close with their ex-husband's wife?