'I signed up for online dating and met a man called the Phantom Beast'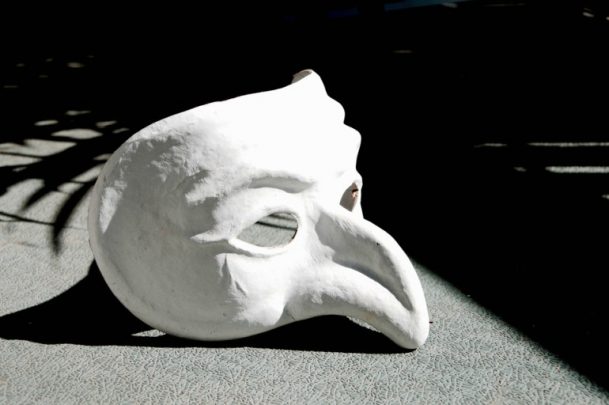 Meeting the Phantom Beast.
Was I nervous?
No.
This meeting had been seven years in the making.
Many years ago I went on a dating site, just to see what it was all about. It was not for me, but I did make contact with someone I called the Phantom Beast.
This man, well I was pretty sure he was a man, inspired me to write two little books of limericks.
Ad. Article continues below.
We messaged each other regularly. We had a lot of laughs, lots of deep and meaningfuls and eventually even phone contact. I called him the Phantom Beast.
I did not know his name nor what he looked like. That was unimportant.
Our phone conversations were quite risque. I bounced my ideas for writing off him. It felt like I had known him forever. He was easy to talk to.
He made me laugh.
He made me feel warm and fuzzy.
He made me feel alive, and, better still, he inspired me to write.
Ad. Article continues below.
I never felt the need to actually meet him back then.
We lost contact for a number of years.
I often thought of him.
I could not write anymore.
I was not in the least bit inspired to write anything.
Ad. Article continues below.
I had lost his phone number and could not remember what site I had found him on.
One day,
out of the blue, came a message.
"Merry Christmas to you and yours."
We were back in contact again.
Just messages. It was good to chat again. We lived in different states but I did travel to his hometown and by this time I thought we should meet.
It had been seven-plus years.
Ad. Article continues below.
And meet we did.
He was lovely. He was such a gentle caring man.
It felt like I had known him forever.
The time we spent together was nice, the hours flew by as we talked and talked.
All too soon it was time to go our separate ways.
Ad. Article continues below.
He will always be my Phantom Beast, even though I now know his name.
Will we meet again?
Maybe we will, I know we will always be friends, no matter what.
I was inspired again.
Thank you Phantom Beast, thank you for everything.
Ad. Article continues below.
How have you been inspired to do something you enjoy? Have you ever used an online dating service?
Keen to put pen to paper, or fingers to keyboard, to share your thoughts with other 60-pluses? You can sign up as a contributor and submit your stories to Starts at 60 here, and join the Starts at 60 Bloggers Club on Facebook here to talk to other writers in the Starts at 60 community and learn more about how to write for Starts at 60.