Has sex and violence on television gone too far?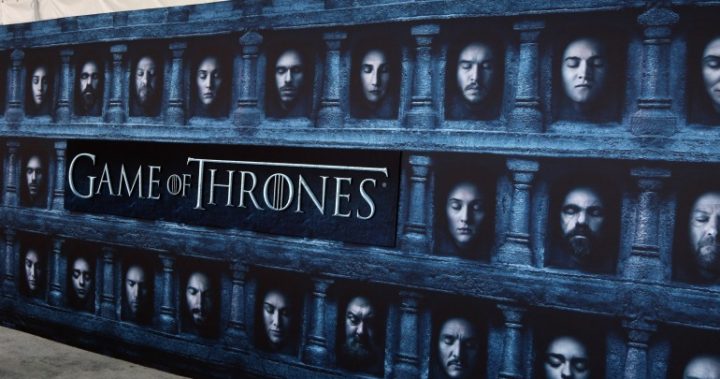 The concern about sex and violence on television is not new.
Since the 1960s television has tackled controversial issues, such as abortion (Maude, 1972), war (Mister Rogers' Neighborhood, 1983), crude sexual content (Married with Children, 1989), underage drinking (Tiny Toon Adventures, 1991), nudity (NYPD Blue, 1993), incest (The X-Files, 1996) and homosexuality (Ellen, 1997).
When The Walking Dead returned to television screens for its seventh season recently, fans were on their edge of their seats in anticipation.
Fans had been left with an almighty cliffhanger at the close of season six, where a much-loved character had their face connect with a barbed wire bat. You might think such a demise is gruesome, but regular viewers of The Walking Dead are used to watching people die.
Ad. Article continues below.
Many of the characters are murdered, mutilated and eaten alive… However, even fans couldn't have predicted the way the seventh season would make its comeback and many of them were left reeling.
There were numerous claims the series, which is set in a world overrun by zombies (more commonly referred to as 'walkers'), had gone "too far".
Everybody's got their limit. Sorry, #WalkingDead, but I've reached mine.

— Eric McCormack (@EricMcCormack) October 24, 2016
Ad. Article continues below.
It's not the first time a television program has been called out for taking its fans in an unexpected direction. If you've ever caught an episode of Game of Thrones you'll know all about the reputation it has for constantly shocking its viewers with the gruesome ways in which many of its characters are killed off.
In fact, Game of Thrones copped intense criticism in its fifth season for featuring scenes of disturbing sexual violence against women, which makes it difficult to believe that the show featuring so many female characters rising to positions of power and authority in its sixth season was not in response to that criticism.
More recently, the television program Westworld, having only recently launched on the small screen is already under intense scrutiny for its filming of a four-minute orgy in the first episode and the way it portrays women.
When the president of programming at HBO (the network responsible for Game of Thrones and Westworld) Casey Bloys was asked by the Television Critics Association if the network was "relying a little heavily on sexual and sexualised violence" he appeared taken aback.
Ad. Article continues below.
"I guess the point I would make about Game of Thrones, for example — men are castrated," Bloys says. "The violence is pretty extreme on all fronts."
However, one of the executive producers on Westworld, Lisa Joy, took a different stance.
"Sexual violence is an issue we take seriously," she says. "It's extraordinarily disturbing and horrifying. In its portrayal, we endeavoured for it to not be about the festishisation of those acts. It's about exploring the crime… and the torment of the characters within this story, and exploring their stories hopefully with dignity and depth."
It begs the question though, is there a point of going too far?
There was a time when the horrifying scenes in movies and television shows didn't need to show violence, the innuendo and suggestion was enough. If you've seen any of Alfred Hitchcock's work you'll know what is meant.
Ad. Article continues below.
Studies have found that violence on television can lead to increased levels of aggressive behaviour, especially in children.
In response to The Walking Dead's series return, Bryan Bishop, a journalist for The Verge, wrote: "This wasn't quality television, and it wasn't suspenseful drama. It was torture-porn masquerading as storytelling, and AMC [the television network] should be ashamed for airing it."
Perhaps proof that especially violent or sexually charged scenes in television shows can backfire and cause viewers to depart… In droves. You also have to wonder what happens to a television show if all it has to rely on is sex and/or violence. If the programming and story lines are unsustainable will viewers be more likely to lose interest?
Do there need to be more regulations about what can and cannot be seen on television? What do you think about the quality of television available at the moment?