Finally, we're a step closer to legalising euthanasia in Australia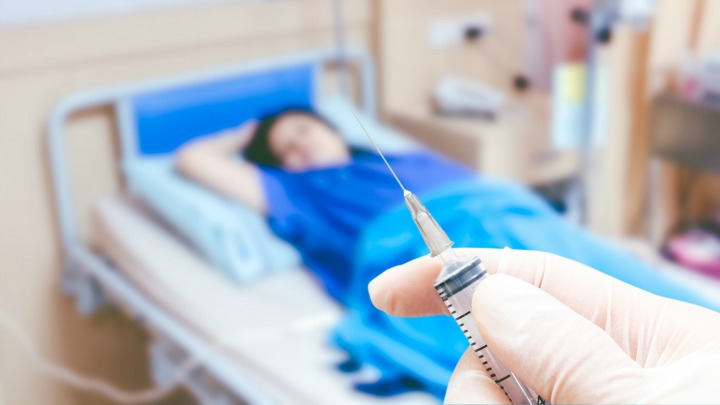 Victorian premier Daniel Andrews was on track to become the first politician to support giving terminally ill people the option of choosing the timing and manner of their death when he tabled a report on the issue in parliament recently.
It's hardly surprising for Andrews, who has been at the forefront of many progressive motions in Australia. He legalised same-sex adoption; set about decriminalising medicinal marijuana; and made abortion clinics safer for women just to name a few.
That a parliamentary committee has recommended reforms to give doctors the legal right to provide assistance to those terminally ill patients looking for an end to their life is a sign of just how progressive Andrews and his state are.
It has been 10 months of inquiry to get to this stage.
The report recommends the Victorian Government create a regulated, assisted dying regime for those patients who are suffering and who wish to end their lives. In short, it believes you should have the right to die with dignity.
Ad. Article continues below.
Should this get the Government's support it would require a change to the Crimes Act 1958.
Andrews says recent experiences have informed his thinking on the issue, though he has stopped short of openly supporting assisted suicide or voluntary euthanasia.
"Personal views are informed by personal experiences and I know that for me and for my family, we've been doing a lot of thinking about these issues," Andrews told The Age.
The premier's father passed away in April after a long battle with cancer.
His concern, naturally, is with ensuring there is appropriate balance.
Ad. Article continues below.
While the report says "adults with decision-making capacity, suffering from a serious and incurable condition, who are at the end of life" should be provided with assistance to die in certain circumstances, how can you be sure a patient is not coerced into 'requesting' an assisted death? Will the availability of such an option see a sharp spike in the number of deaths, and not necessarily for those who are terminally ill?
In forming its recommendation the Legal and Social Issues Committee travelled to the Netherlands, Swtizerland, Oregon and Canada to discuss with experts the legal euthanasia regimes in those places.
More than 100 witnesses, including those who are dying, the families of those people, nurses, doctors, the police and members of the court, have spoken on the issue.
The momentum for change in Australia in relation to legal euthanasia has changed dramatically over the years. Recent polls suggest eight out of 10 Australians support a change that would allow for assisted dying.
The Victorian Government has six months to respond.
What is your opinion on this issue? Is it a discussion that needs to be held on a national platform?