See the wonderful new campaign that shows how people with disabilities want to be treated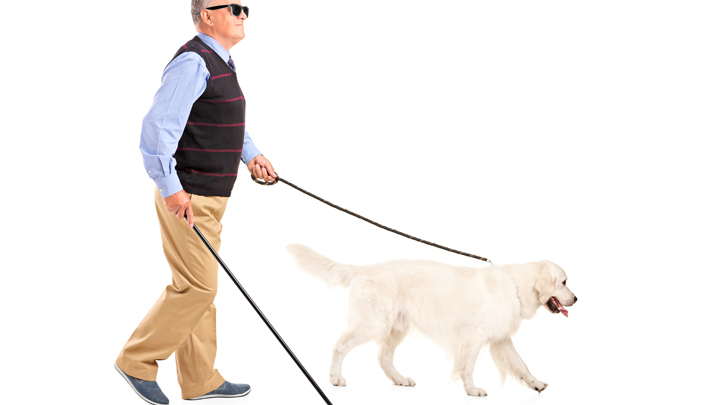 A new campaign has been launched in Australia to raise awareness about the diversity and ability of people with disabilities. It's cleverly titled, "Don't DIS my ABILITY".
The campaign provides Australians with tools to help them think and act inclusively with disabled people.
The top tip of the campaign is simple: people with disability lead the same kind of lives as you and me. So, when communicating with or about people with disability, don't be afraid of saying or doing the wrong thing. By hesitating about interacting with someone with a disability, you may end up excluding them by default.
The campaign aims to increase knowledge and understanding in the community about everyday life of people with disability. For instance, the video clip called A Day In the Life features Graeme Innes, who is blind, and his guide dog around the city. He states, "some people try hard to help. Others just don't see me. And some people just don't know what to do." The campaign provides a platform to promote positive perceptions and build an environment that encourages active inclusion at work, school, home and in the community.
More than 1.3 million people in NSW have a disability. That's around 1 in 5 so chances are you know someone with a disability.
Ad. Article continues below.
Take a look at the "Day in the Life" video below and tell us your thoughts about the campaign. 
Here's a short etiquette language guide of what's hot and what's not:
HOT
Ad. Article continues below.
The person always comes first! Use phrases such as 'person with a disability'
Say 'has a disability'. People don't suffer just because they have a disability
Where possible use the appropriate clinical name, such as 'personal with schizophrenia' or 'person with mental illness'
Wheelchairs enable mobility. Say 'wheelchair users'
NOT
Avoid terms starting with 'the' like, 'the blind' or 'the deaf'. Don't use words like cripple, slow or disabled
Don't say a person is 'afflicted with' or 'suffers from' a disability. A disability isn't something to 'overcome'
Don't use phrases like 'crazy', 'insane', or 'mental'
A person is not 'confined to a wheelchair' or 'wheelchair bound'
What do you think of this campaign? Don't forget to share this insight with your friends, family and community.