Let's Talk: Domestic violence is more important than terrorism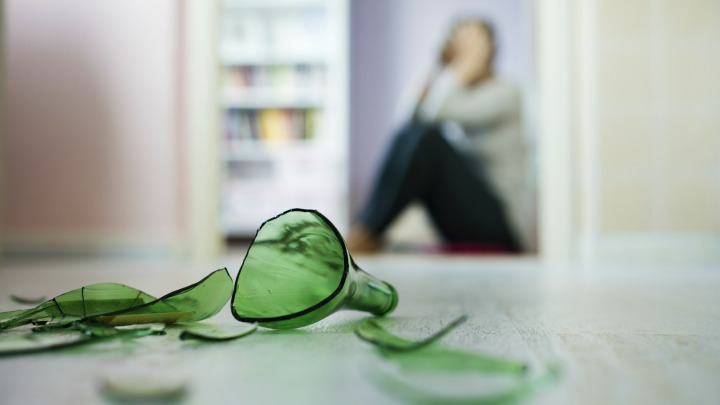 A recent poll poll of people across Australia have resoundingly voted that domestic violence is as much or more of a threat than terrorism.
The poll was run by gender equality organisation Fair Agenda. The numbers tell of a strong opinion on this – 74 per cent of Australians believe domestic violence is as much or more of a threat than terrorism.
Digging a little deeper, 48 per cent said domestic violence was more of a threat, 26 percent said it was "about the same", and 18 per cent said it was less of a threat.
This result is in agreement with Australian of the Year Rosie Batty, from her recent address to the National Press Club:
We're spending hundreds of millions extra on the war on terrorism, but women who fear for their safety are still being turned away from services because of a lack of funds."

As a nation we need to re-assess our priorities. Women and children are dying because of family violence and we need to see a commensurate response.

"There is no shortage of goodwill from our leaders, but we need words put into action including increased funding of family violence services. Every day they wait, more lives are put at significant risk.
Ad. Article continues below.
On average two Australian women are killed by domestic violence each week. Thirty-one have been killed in the first four months of 2015.
The merest hint of terrorism and money and resources are quickly found, and political leaders are quick to appear in the media to highlight alert, alarm, response, etc.
But domestic violence?
"We're in the midst of a family violence epidemic, yet inadequate government funding means thousands of women are still being turned away from the services that should be helping keep them safe,", said Fair Agenda executive director Renee Carr.
"When a woman tries to escape abuse, she is at great risk. It's unbelievable that with a rising murder rate, and all the talk about addressing this issue, governments still aren't fully funding frontline services to keep women safe."
Let's Talk: Do you think domestic violence is a more important issue than terrorism? Should be talking about counter-terrorism in the family home?