The key steps to take if you or your pet suffer a dog attack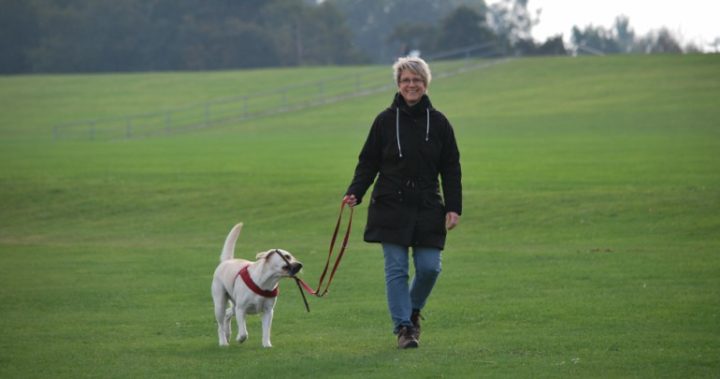 Vicious dog attacks continue to be prominent across Australia and it's absolutely devastating that another child lost their life recently because of this.
It's more important than ever that people understand that it's not just the younger generation at risk, but our older citizens are also vulnerable to attacks.
Research by Flinders University shows in 2013-14, nearly 4,000 people in Australia were hospitalised as a result of dog-related injuries, and it seems the problem is far from being fixed.
The research goes on to say more than 90 per cent of hospitalisations were due to dog bites, but in people aged 65 and over, being struck by a dog accounted for almost a quarter of cases.
We're at the stage where action needs to be taken to help prevent further injuries and tragedies taking place across our great nation.
Ad. Article continues below.
When people think of dog bites and dog attacks they tend to think of the physical injuries that can leave people badly scarred and badly disfigured, but few consider the mental impacts it can have, especially on our older generation.
These are scary incidences, but the public should know there's a support system out there and legal avenues can be taken if you're a victim of an attack.
When we are looking at a case at Shine Lawyers, we take into consideration a number of factors. These range from injuries suffered, the effect the incident has had on someone's life, any psychological damage and even down to the impact on someone's social mobility.
People who don't train their pets properly need to know there can be repercussions for not keeping your dog safe.
I use the example of a local elderly postman of mine. Should the worst happen and he be attacked by a dog in or around a person's home, then he could potentially claim against the dog owner's home and contents policy for the incident.
Ad. Article continues below.
In the case of a random park attack for example, there's another option of bringing a claim against the dog owner personally. But two things are needed to help bring a successful claim.
There needs to be some sort of history or testimony of the dog showing signs of being overly aggressive or a menace to society. Things like previous complaints, witnesses noticing poor pet behaviour or it generally being know to the public that the animal could be a risk.
Of course, should you suffer the worst and be attacked by a dog, please make sure you seek medical attention as soon as you can.
Then comes the all-important evidence.
If possible, try to gather some evidence of what happened. Pictures of the dog and injuries, owner details such as address, taking down details of any witnesses and in the more severe cases, keeping copies of doctor's certificates.
Ad. Article continues below.
The next step, if you feel up to it, is to seek legal advice to see if you have a claim to make. Although assessed on a case by case basis, claims can range in value and lead all the way up to the Supreme Court if the injuries are deemed serious enough.
I pray this never happens to anyone of any age, but people should know if the worst does happen, you're not alone.
Have you ever been involved in a dog attack? Do these figures about seniors and dog attacks surprise you?
Go in the draw to win some great prizes with Starts at 60. Simply sign up as a contributor and submit your stories to Starts at 60 here. You can also join the Starts at 60 Bloggers Club on Facebook to talk to other writers in the Starts at 60 community and learn more about how to write for Starts at 60.