Could the way we used to do it help young people succeed at their jobs?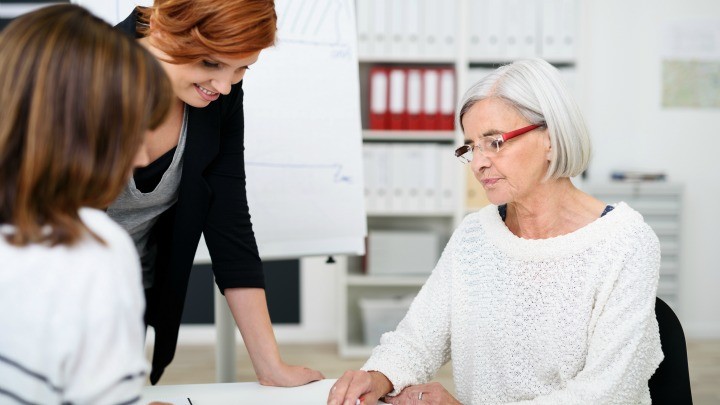 I'm often surprised by young workers who can't count money properly or communicate effectively. A report from the Australian Industry Group has said there is "hardly a workplace in the country unaffected".
These trends have got me wondering, what ever happened to on-the-job training and cadetships? Couldn't these training methods better equip young people for work and life?
Don't get me wrong, I like young people. I have met many young people who contribute to their workplaces and local community wonderfully. However, their education seems to be lacking in some basic skill sets.
The Australian Industry Group found that nine out of ten bosses complain about staff who can't calculate orders, submit written work riddled with spelling errors, or give confusing directions to their colleagues.
AIG Chief Executive Innes Wilcox believes these results show a "deepening concern about the level of foundation skills in the workforce and a continuing drag on the nation's productivity".
Ad. Article continues below.
I've often encountered young people in the workplace who have numerous degrees, diplomas and certificates. Despite this, they struggle to complete basic tasks, think independently or demonstrate initiative.
I believe some of this boils down to modern-day education: Too often the focus is black and white, right or wrong. Today's universities don't allow for lots of free thought, instead they create thousands of minds who think alike.
Back in my youth, my first job involved a massive learning curve. I was taught customer service, cash-handling skills and clear communication. Eventually, I began a traineeship as a junior court clerk.
My education was not in university lecture theatres, but instead in the workplace. I quickly learned about office hierarchies, filing, typing and developed many other life skills.
It seems that some young people are skipping this important step. They often enter workplaces with a sense of entitlement, since they've spent years at tertiary education.
Ad. Article continues below.
The Federal Education Minister said: "Key to the success of this and future generations of young Australians is in having an excellent grasp of literacy and numeracy".
I believe on-the-job training and cadetships would certainly help improve Australia's working prospects. That's what was so beneficial in my day, anyway. Do you agree with me?
Would you like to see young Australians undergo more on-the-job training? Do you think this would better prepare young people for the workplace? Did you complete a cadetship?