Could our grandkids be missing some important facts about life?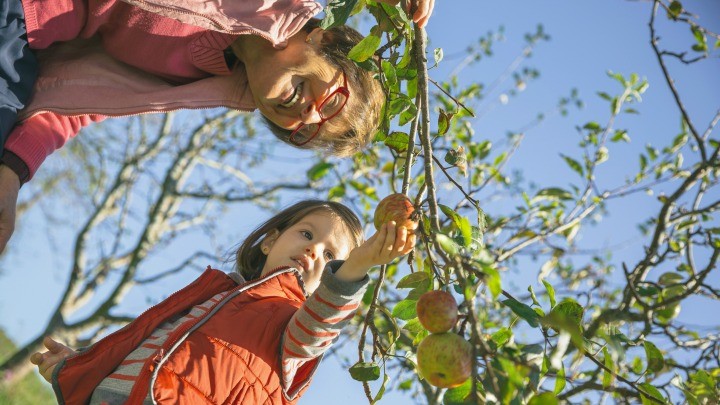 A popular 75-year-old Australian cook has revealed that today's children don't know where food comes from, and are often missing basic life skills.
According Stephanie Alexander, one in four children don't know where butter or cheese comes from. Forty-five per cent of children don't know how to boil an egg, whilst three in five can't bake  a potato.
Even more worryingly, children today seem to prefer processed foods over fresh fruit or vegetables. This eye-opening research has demonstrated the importance of food education for our grandkids.
Today, Ms Alexander believes it's critical that kids help their parents and grandparents with grocery shopping and home-cooking.
"That opens their eyes to the infinite world of flavour and taste", the popular food writer explained. "It's an essential bit of education that's missing".
Ad. Article continues below.
"For many (children), food is something that comes out of a packet or a refrigerator or a jar without them really understanding that there's a back story".
Ms Alexander would like to see more schools operate community farms, and support local produce. She believes this will help children become "well-rounded human beings" who understand the outdoors.
"Almost everything that the kids learn in the garden and the kitchen can relate to their general curriculum, so it's a win win for everybody", the 75-year-old said.
"In the city, when you live on small blocks of land or in apartments it's really difficult to have that connection with where food is grown", Ms Alexander added.
Do you go grocery shopping with your grandchild? Do you teach them how to cook? Are you worried that children today are out of step with nature?